Isle of Wight Sail & Stay breaks from £176
Isle of Wight Sail & Stay breaks from £176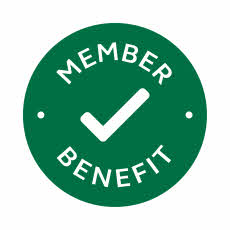 Enjoy a great value Isle of Wight break for less with our combined Sail & Stay deals, starting from £176* for two people staying four nights at Southland Club Campsite. This includes a return ferry crossing with Red Funnel from Southampton to East Cowes and a standard pitch at our Southland Club Campsite.
From here you can discover plenty of attractions and activities including including coastal walks and sandy beaches, to sailing and discovering historical landmarks, all for an affordable price.
Note: this campsite is now closed for winter 2023 - check back in 2024 for more details of this offer!
Enjoy other savings throughout the 2023 season
Terms and Conditions
When you book, you only need to pay a deposit for the ferry portion of your Sail & Stay break, with the ferry balance due ten weeks prior to your departure date, plus a low deposit^ for your accommodation at Southland Club Campsite. The final portion of your stay will be due when you arrive on site and check-in.
Once you've booked, if you need to change your trip dates, it's no problem at all. Simply give us a call and we can rearrange everything for you. Please note that there will be a £20 amendment fee for ferry changes, and that an increase in price may apply for your new travel dates.
Promotion available to Club members only.
Sail & Stay combined deal prices shown are the best value price per month for 2 adults, a grass awning pitch at Southland Club Campsite + return ferry crossing route: Southampton - East Cowes (Red Funnel Ferries).
Caravan rate based on total length of 12m for car & caravan and height of 2.7m, motorhome rate based on length of 7m and height of 2.7m, supplements apply for longer or higher outfits.
Promoted price of £176 is inclusive of 2 adults on a standard pitch for 4 nights at Southland Club Campsite when travelling with Red Funnel from Southampton with a motorhome up to 7m long in October 2023 .
Prices shown are based on a 4 or 7 night stay at Southland Club Campsite on a standard touring pitch.
Upgrades to a serviced pitch are available for a supplement of £4.90 per night.
Sail & Stay combined deals cannot be booked online, please call us on 01342 316 101 to make a booking
(Price correct at time of publication on 30 May 2023)