Tutorial for uploading photos and video
Tutorial for uploading photos and video
RochelleCC replied on 15/12/2016 09:05
JD6620 replied on 15/12/2016 17:28
Francis replied on 15/12/2016 18:33
Francis replied on 15/12/2016 18:34
cyberyacht replied on 15/12/2016 19:04
Posted on 15/12/2016 19:04
I think the biggest it can cope with without scrollbars is 500px which would make the vertical about 350px in the usual 4:3 format. Don't know if it could cope with a portrait layout. It does seem a little strange that, having set a file size limit of 500Kb, it doesn't allow a full utilisation of the size that such a file would allow. But then, this is CC so perhaps I shouldn't be surprised.
brue replied on 15/12/2016 19:13
chasncath replied on 15/12/2016 22:33
Posted on 15/12/2016 22:33
What's the point of adding a photo which is no larger than an thumbnail! It's pointless. At least in the old site column-wide photos could be loaded from photobucket et cetera. This new Photo uploading is worse than useless!! Won't someone step in and manage this website
2 people like this
N1805 replied on 16/12/2016 06:20
Posted on 16/12/2016 06:20
Was able to post a practice picture or 2 with a helpful poster's instructions on the old site. Unable to do so at present here & Rochell's instruction's are the same - photo appears then disappears & I saw briefly what I guess is programing language.
Xmas is coming & have other things to get on with so will just read posts for now. Merry Xmas Everyone.
Kennine replied on 16/12/2016 18:44
Kennine replied on 16/12/2016 18:46
SteveL replied on 16/12/2016 18:57
Posted on 16/12/2016 18:57
I found on another thread that if I wanted to upload five, 400 x 300 pixels was about the maximum this system would allow. As these test photos. If it was only one I could generally go to 800 x 600. Although even some of those failed. So perhaps near the limit.
I am reducing from 12 megapixel photos on an iPad 3, using a downloaded photo size reduction app.
Gallery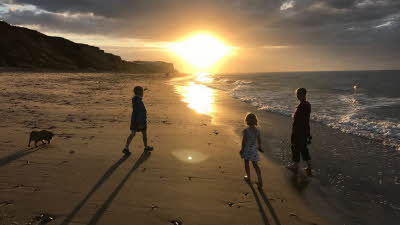 Image: Cromer beach, near Seacroft Club Campsite, Photo by Julie and Lee Weatherill
Find late availability on our UK Club campsites over the next eight weeks!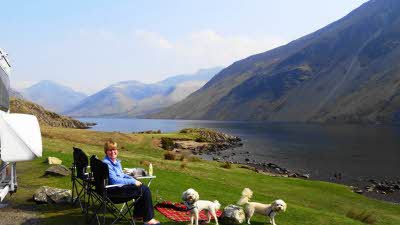 Follow the Caravan and Motorhome Club via our official Facebook page for latest news, holiday ideas, events, activities and special offers.
Photo of Wast Water, Lake District by Sue Peace