Caravan and Motorhome Club announces the winners of its Certificated Location of the Year 2019 Awards
15/11/2019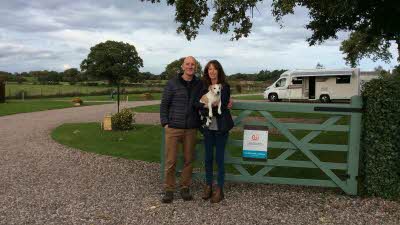 The Caravan and Motorhome Club is delighted to announce the winner of its Certificated Location of the Year Award 2019 is Brunette Cottage, situated in the beautiful Welsh Borders countryside. Cherry Cottage in Dorset took second place and Marylands in Pembrokeshire came third. Best Newcomer was awarded to Barn Owl Meadow in Suffolk.
Certificated Locations (CLs) are privately-owned, maximum five-pitch sites found across the UK, open exclusively to Caravan and Motorhome Club members. Many CLs are found in idyllic and remote locations such as farms, country estates and beside inns and they can provide a valuable, additional income stream for local communities. The sites entered for the CL of the Year Awards are nominated by Club members, recognising the very best sites and rewarding hard-working owners who pull out all the stops for guests. The awards are presented at the House of Commons in recognition of the Caravan Sites and Control of Development Act (1960) which enables the Caravan and Motorhome Club to grant certificates to landowners to operate CLs.
Grenville Chamberlain OBE, Chairman of the Caravan and Motorhome Club said: "Our network of CLs provide our members with unique stays up and down the UK, and whilst each one is special, they unfortunately cannot all win! The awards celebrate owners who truly go above and beyond to give visitors the very best experience. The nominations were extremely close - I'd like to congratulate all of the winners and thank all our CL owners for their tremendous work."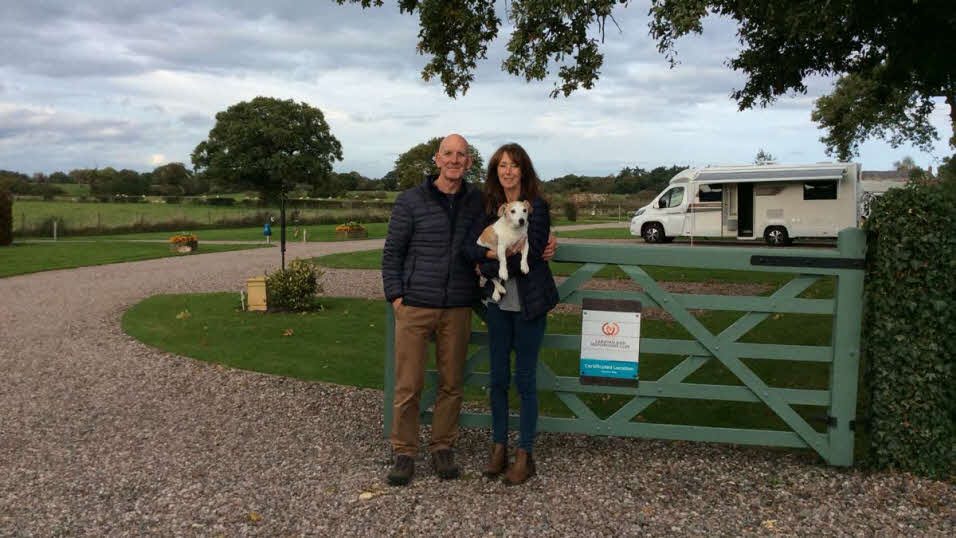 Winner – Brunette Cottage
Brunette Cottage is situated just in North Wales, near the Cheshire/Shropshire border. It has been run by motorhome owners Paul and Helen Clarke for the past eight years, who set up the site to share their tranquil piece of the countryside with other Club members.
Alongside five hard standing pitches, each with its own water point and electric, the site boasts a washroom with underfloor heating, as well as an information room with fresh cakes and local jams. Paul and Helen strive to improve the site year on year, including introducing a mini croquet pitch last summer. There are two National Trust properties within 35 minutes of the site, as well as a range of exciting walking and cycling trails.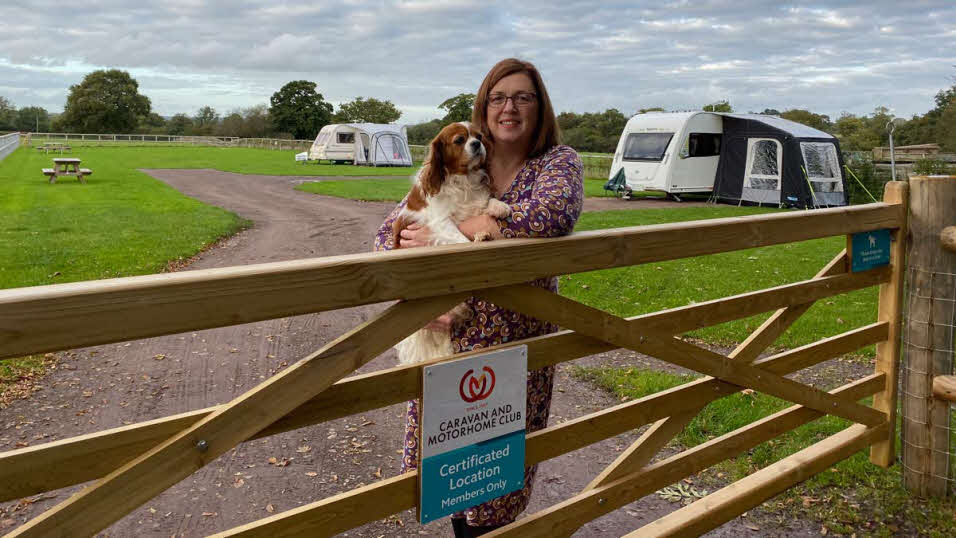 Second Place - Cherry Cottage
Cherry Cottage is located just south of Sherbourne, Dorset. The site opened in June 2019, when long term caravanner Lynn Pearcey turned her dreams of owning a site into a reality.
The site is comprised of a mixture of hard standing and level lawn pitches that are all positioned to maximise countryside views and beautiful sunsets. All pitches have electric and WiFi, and the site also has a toilet, laundry room and micro shop. The self-proclaimed prettiest town in Dorset, Sherbourne, is a short drive or bus ride away, and slightly further afield lies Dorchester, bustling with museums, shops and restaurants.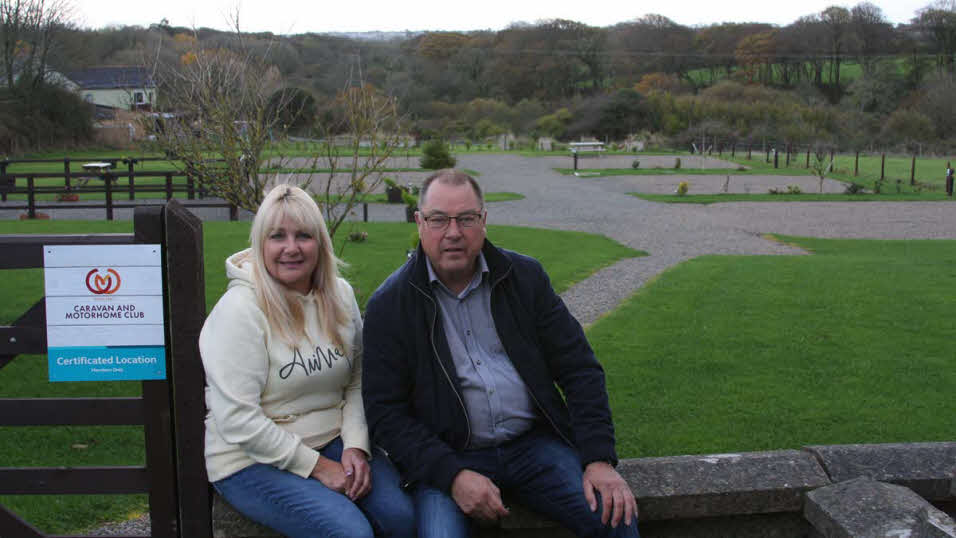 Third Place - Marylands
Marylands is nestled in the heart of rural Pembrokeshire. Site owners, Jane and Ray, have been Club members for over 30 years and have run Marylands for just over a year.
The site is made up of five hardstanding pitches and has both a toilet and shower room. The site is well located for access to the lovely beaches and coastal paths of Pembrokeshire, and the nearby county town of Haverfordwest is bustling with shops, pubs and restaurants. To help visitors navigate the local area, Marylands is renowned for its useful welcome packs.
Best Newcomer - Barn Owl Meadow
Barn Owl Meadow lies in the idyllic countryside along the Suffolk/ Norfolk border. The site is owned by Roger and Pauline Dixon, who named it after the many barn owls that swoop over the meadow.
The site boasts an amenity building with two large bathrooms, one of which is wheelchair accessible. Each are fitted not only with showers, toilets and hand basins, but also hairdryers and shaving points. The five hardstanding pitches are all identical in size, and can accommodate a caravan/ motorhome as well as awning and a car.
For more information on the Caravan and Motorhome Club, please visit www.camc.com