Experience Freedom from the Caravan and Motorhome Club offers glamping, camping and motorhome hire for all
15/01/2020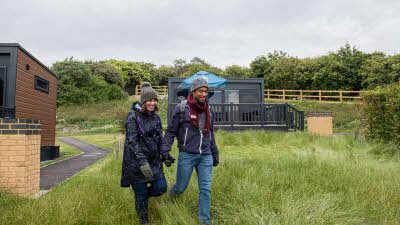 New motorhome pick up location opening in London in March 2020
Experience Freedom from the Caravan and Motorhome Club offers a choice of glamping accommodation, motorhome hire and tent camping, so there are options to suit all tastes and budgets.
Experience Freedom currently has glamping units in the Cotswolds, Brighton, the Lake District, London, the Surrey Hills and Kent, and it is planning to announce further locations later this year. The units range from glamping pods and Airstream caravans to yurts and camping pods, and prices start from £39 per night.
Experience Freedom also offers camping at over 50 campsites plus motorhome hire via its partner Swift Go. Customers can currently start their motorhome hire adventure from Manchester or Edinburgh and from March this year they will be able to pick up their motorhome from London too. Motorhome hire starts from just £100 for three nights and customers have access to over 2,700 quality campsites in the UK and Europe via the Caravan and Motorhome Club along with exclusive discounts on ferries.
You don't have to be a Caravan and Motorhome Club member to book an Experience Freedom break, but members and their friends and family do receive a 15 percent discount on motorhome hire plus free collision damage waiver. Members and their friends and family also receive a 10 percent discount on glamping bookings.
For more information on Experience Freedom, please visit: www.experiencefreedom.co.uk
For more information on the Caravan and Motorhome Club, please visit: www.camc.com
- Ends -