The Caravan and Motorhome Club invites to you join-in with Club Week 22-26 February
31/01/2021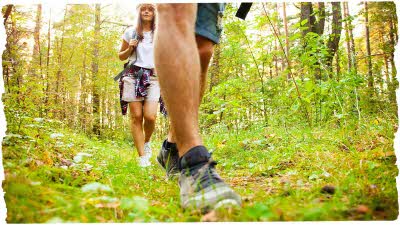 During Club Week, there will be daily forum videos, hosted by TV presenter, Club member and campervanner, Matt Allwright. He will be asking all the questions you want to be answered and the forums will be shown on the Club's new 'virtual campsite' camc.com/clubweek. From 22nd February click through and enjoy a virtual stay on the Club campsite and check out all the latest videos and information. Matt Allwright will be talking to the Club's Director General, Nick Lomas, about plans for 2021 and Matt will also be talking to a number of staff from the Club and the forums will cover topics such as Spring/Summer Touring inspiration with details about Club campsites and Experience Freedom glamping; technical and training tips; how to save money with the Club's member offers; overseas travel to fuel your wanderlust and insurance and cover products; forthcoming Club events and you'll also hear from some of our partners including British Canoeing, Brilliant Gin and Raleigh. In addition, there will be competitions and cookery videos from special celebrity guest, avid caravanner and Club member Karen Wright from the 2018 series of The Great British Bake Off.
TV presenter, journalist and Caravan and Motorhome Club ambassador, Matt Allwright, said, "Another Club Week, this is going to be huge! The lovely people at the Caravan and Motorhome Club are pulling out all the stops to bring you a virtual campsite filled with fun, information and inspiration for your next holiday, and I'm going to be asking all the questions you want answers to. Turn on, tune in, let's get this event going - see you on the virtual campsite!"
And the best part, you don't need to drive anywhere or find a parking space, this is all available to you from the comfort of your own armchair!
Friday 26th February will see the announcement of the Motorhome and Campervan Design Awards Buyers Guide with a video from the Club's Director General, Nick Lomas, and details of these new-to-market vehicles.
During Club Week there will be another one of the Club's hugely popular live quizzes on Facebook (@CandMClub) on Friday 26th February at 19:00, so don't miss out!
Harvey Alexander, Director of Marketing and Membership Services, Caravan and Motorhome Club said, "This is the time of year when we would usually be at the NEC exhibition talking to our members and future members. We don't want anyone to miss out so we're bringing you our second virtual Club Week to enable us to share details of the latest Club news, inspiration, advice and details about leisure vehicle product news and launches. It's a great way of uniting our touring community and staying in touch with everyone. The forums with Matt Allwright are always hugely popular at the show and we're really pleased we can continue the activities and bring them not only to our members but those who have an interest in this holiday pastime. Welcome to Club Week!"
Membership of the Caravan and Motorhome Club is just £54 per year. Members have access to thousands of UK sites, plus expert advice, overseas travel services, cover and insurance and exclusive member offers and discounts. You can find a whole host of hints and tips at Touring with the Caravan and Motorhome Club. The Club's website also features the 'Club Together' online forum that brings together thousands of like-minded tourers who share experiences, offer advice and handy hints and tips.
To find out more about Club membership and its campsites, and to view all its advice for first-timers, visit https://www.caravanclub.co.uk/uk-holidays/start-a-new-adventure for further information about the Caravan and Motorhome Club visit www.camc.com and for details of Club Week visit www.camc.com/clubweek
*Terms and conditions apply, visit the website for details
Ends
About the Caravan and Motorhome Club
Champions of the great outdoors – from glamping to touring – the Caravan and Motorhome Club represents the interests of around one million caravan, motorhome, campervan and trailer tent owners across the UK. Founded in 1907, the Caravan and Motorhome Club has a wealth of experience and prides itself on offering great value and high quality campsites for tourers and glampers.
Caravan and Motorhome Club membership is just £54 per year and provides members with access to 2700 quality campsites in the UK and overseas.
The Club offers over 300 campsites across 16 countries in Europe including France, Spain and Italy amongst other destinations. Stays at these sites can be packaged with great ferry offers to create holidays that are protected by ABTA. The Club also offers a range of escorted and independent tours in Europe, Australasia, North America and Southern Africa, all of which are protected by ABTA. All members can take advantage of expert advice, overseas travel services, cover and insurance and exclusive member offers and discounts. Book with confidence with the trusted experts.
The Club offers a choice of glamping accommodation and tent camping through its Experience Freedom operation, all of which are available to non-members. Caravan and Motorhome Club members receive a 10% discount on glamping and 15% discount on motorhome hire. To find out more about Experience Freedom, visit www.experiencefreedom.co.uk
The health and safety of members, guests and local communities, is of paramount importance to the Club. As more and more members are able to get out and enjoy the great outdoors through the Club's network of campsites, the Club is asking everyone on site to play their part and participate in a voluntary COVID self-health check before arriving on campsites. They must ensure that they are not experiencing any symptoms that are COVID-19 related, including a high temperature, a new continuous cough, or a loss or change to sense of smell or taste. They must also not visit any campsites if they have been in contact with someone with confirmed or suspected COVID-19 symptoms who has not completed 14 days isolation or if they are under any self-isolation orders.
For further information about becoming a member of the Caravan and Motorhome Club, please visit www.camc.com or call 01342 318 813.