Roller Team is a dynamic young brand which has quickly made a name for itself throughout Europe. As part of the hugely successful Trigano Group, Roller Team's guiding principle is to manufacture modern, innovative and reliable motorhomes at competitive prices. Known for their style and personality, and with large motorhomes up to 7-berth, Roller Team's European motorhomes are quickly becoming a firm family favourite in the UK.
Gallery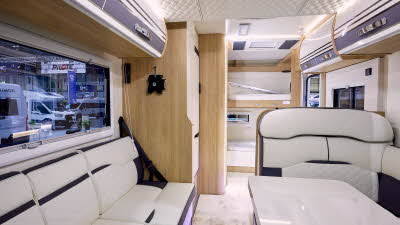 Roller Team Auto-Roller 707 interior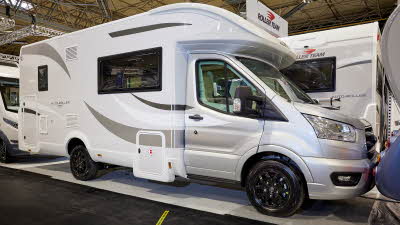 Roller Team Auto-Roller 707 exterior
"This is my favourite in this class. Great layout, with lots of space."
Gallery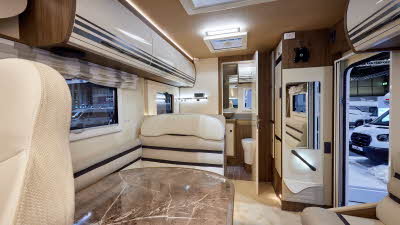 Roller Team Pegaso 590 interior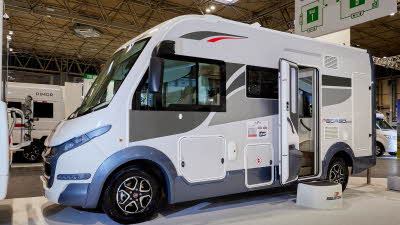 Roller Team Pegaso 590 exterior
"As the smallest A class on the market, the Pegaso 590 packs a lot in, I like the décor and use of space."
Gallery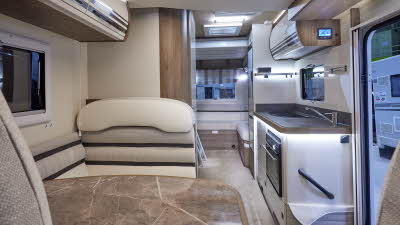 Roller Team T-Line 700 interior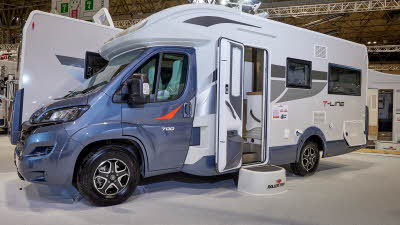 Roller Team T-Line 700 exterior
"A huge rear lounge and stylish interior - a great family motorhome"
"The rear bunks maximise habitation space and contribute to a really roomy feel all round."
"Popular and proven space-efficient layout that works as a multi-berth, it has a good standard specification and an eye-catching price tag"
"Very classy motorhome with a luxurious interior and lots of LED lights."
"Fresh interior, door on the UK side and is definitely worth a look."
"The Toleno S offers two places to eat with three different places to relax and has a big bed"
"A black and white interior. Comes with a lot of additions like a 100W solar panel, Drivers Pack and bike rack all at an affordable price"
"Although a six berth, this uses space really well. Exterior garage door allows access when less are travelling. Excellent food storage."
"This layout would suit a family with an island bed to the rear that can be separated from the central washroom. The drop down bed comes down over the cab, so you still have a seating area for evenings"
"The balance between the beds and lounge is good and genuinely copes with a larger family, amazing value for what you get"
"Attractive compact A Class at a keen price"
"Three big living areas and has a stylish design"
"Looks and feels more than the price suggests"
"Cracking value, fresh interior."