Auto-Sleepers was founded in 1961, when the Trevelyan family returned from a touring holiday in their own self-built motorhome based on a Morris J2 van. Their travels had taken them to the South of France and had taught them valuable lessons during their time away. The family were soon developing and building a second model which was based on an Austin. After attracting the attention of a local dealer, Henlys of Bristol and with orders for a further five models, they employed the services of a local builder and Auto-Sleepers was formed. In 2009 the company joined the Trigano Group. The Company is based at Willersey in the Cotswolds and 2021 will see Auto-Sleepers celebrate its 60th birthday.
"Very practical for multi-family use, good seatbelts and ISOfix - this camper could be easily shared between two families"
"The Broadway has lots of standard kit from WiFi, a fire extinguisher, Thule awning, skirt locker and so on. Auto-Sleepers have even thought of installing a cocktail cabinet with crystal wine glasses - very sophisticated!"
"This is a van conversion with a coachbuilt layout - love it! With a fixed French bed that has a rising back to act as a chaise longue, a corner washroom, sofa and dining for two with a fully equipped kitchen."
"I'm a vet of this layout and I like it, especially with kids. There's lots of room and I like the way the van is zoned to cooking and living"
"The Fairford has literally everything, a garage, a rear lounge, big beds and a big kitchen"
"A smart and comfortable van for all-year-round enjoyment."
Gallery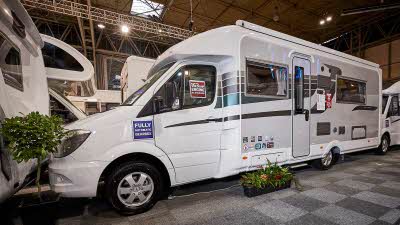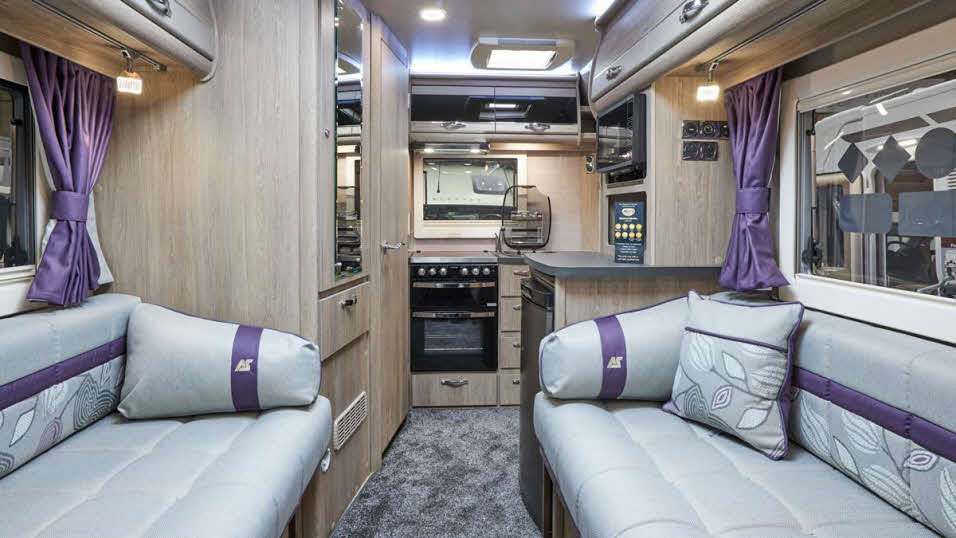 "Long-standing design that keeps its place on the shortlist for many people wanting a compact coachbuilt for good reasons."
Gallery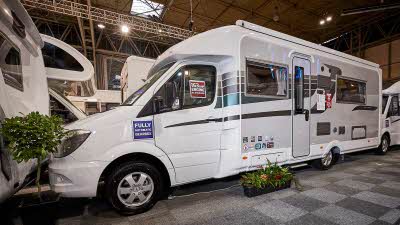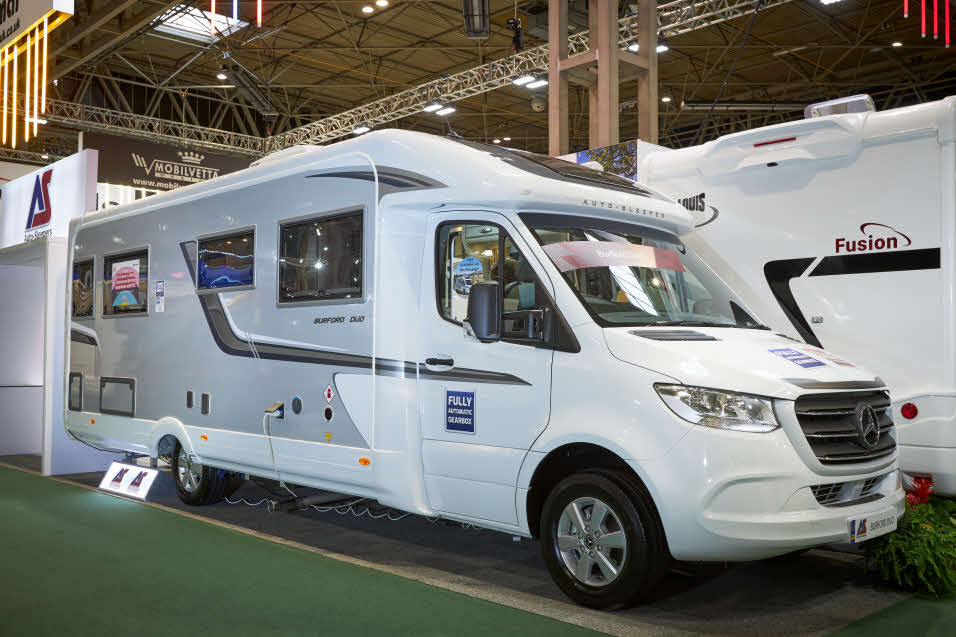 "Good, solid UK construction that looks good with a bit of colour."
Gallery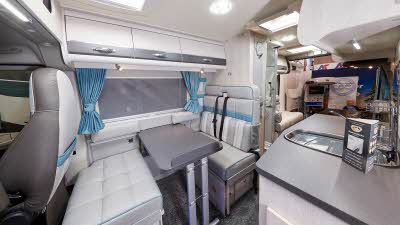 "Absolutely love this 'van. Enough storage to travel for weeks – comfy enough for all-year touring and it looks awesome!"
"Amazing attention to detail, e.g. no step to cab and terrific kitchen."
"Great use of space that gives you a view from both rear doors and slider."
"Desirable Mercedes base elevates the Burford Duo. Luxurious all-rounder."
"A tried and tested layout with well-chosen and cheerful trim. 160bhp engine a big plus."