South Devon highway now open
27/04/2016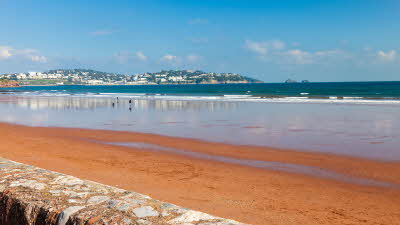 Great news for members who want to visit the south west of England this season; the award-winning South Devon Highway is now open and providing travellers with easier access to Club sites in the area.
The Highway is a 5.5km stretch of dual carriageway that runs to the west of the existing A380. It bypasses Kingskerswell and the A380 between Newton Abbot and Torbay.
Faster, safer travel
This major new road provides a faster, safer and less congested alternative to the frustrating A380 traffic bottleneck. This new route will allow visitors to explore south Devon more freely and restore the existing road to a quiet route for local traffic, cyclists and pedestrians.
Now that access has been improved, this spring/summer season is an excellent time to tour the beautiful Club sites in Devon.
Discover Club sites in Devon
Enjoy the panoramic views of Devon's lush countryside and coastline with a sea-view pitch at Hillhead Club site in Brixham. If you prefer riverside to seaside, Ramslade Club site is nestled along the River Dart and is a great base for exploring the towns along the English Riviera.
For peace and quiet, Steamer Quay Club site has a serene atmosphere even though it's within walking distance of vibrant Totnes. If you'd rather ramble through Dartmoor National Park than a town centre, Stover Club site allows you to stay on Dartmoor's doorstep.
Find out more about the new South Devon Highway or get a little May Bank Holiday inspiration.