Vote in the Outdoor Industry Awards 2021 and win
25/11/2020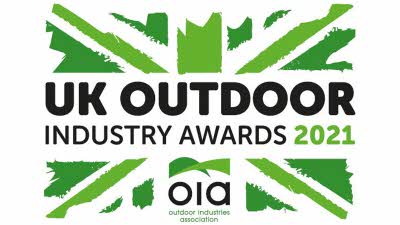 The Outdoor Industries Association (OIA) represents a wide range of organisations that operate in the outdoor industries, and their UK Outdoor Industry Awards aim to showcase some of the best new outdoor products on the market.
Online voting for the UK Outdoor Industry Awards 2021 is now open, and the OIA are inviting you to select your favourite new outdoor products.
All votes will be entered into a draw to win one of the entrants' products!
Not only can outdoor enthusiasts vote for their favourite product online, but they will also be able to vote in person and see all the entries at the National Outdoor Expo (27 – 28 March 2021, NEC, Birmingham) where 90 products from nine categories will be presented on display boards to over 20,000 visitors at the NEC in Birmingham.