Towcar review: BMW 330d Touring
Towcar review: BMW 330d Touring
The BMW 3 Series Touring is one of the most attractive estate cars on the market when it comes to looks but does it cut the mustard as a towcar? Lesley Harris finds out.
Can you believe it – the BMW 3 Series Touring was launched more than 33 years ago? It has come a long way from its boxy beginnings – nowadays I think it is one of the best-looking estates on the market. Let's see how it stands up as a towcar under closer inspection.
Comfort – 92%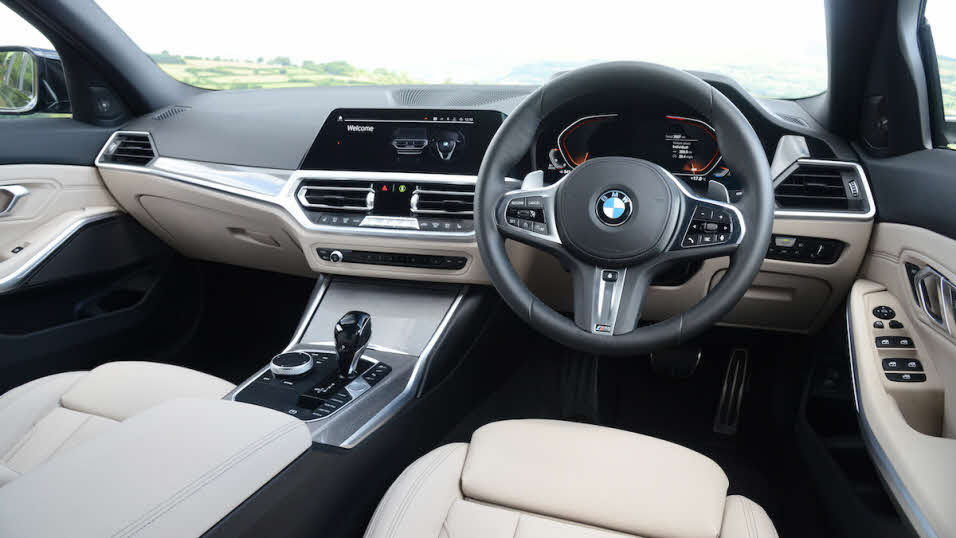 Like its saloon sibling, the Touring now sports the familiar BMW nose. The large kidney grille is flanked by slim twin LED headlights. At the rear, the smart, two-part, L-shaped LED tail lamps and gently sloping roofline give the car an elegant stance.
The variant we are driving today is the well-equipped 330d xDrive M Sport Pro Edition which boasts Adaptive M suspension, M Sport braking, Variable Sports steering and Adaptive LED headlights, as well as a long list of other technical and safety features.
Inside, it's typically BMW – there are swathes of good quality materials throughout and build quality is truly exceptional. The beautiful, sweeping fascia is very easy on the eye and the short-cut controls are all within easy reach of the driver.
Given pride of place is a fully-integrated, 10.25in touchscreen, which is part of the BMW Live Cockpit Professional Pack – and it's one of the best in the business. It's intuitive to use, with clear, sharp graphics, and responds instantly to swipe/pinch actions. However, using the rotary i-Drive dial – located in the centre console – makes more sense when driving. By uttering "Hey BMW", you can take advantage of BMW's Intelligent Personal Assistant, while there is also 'gesture control' (not great and a bit gimmicky in my opinion). Smartphone connectivity is available, although wireless charging will cost you £350.
Easily adjustable, the leather seats are lovely and comfortable. Unlike high-riding SUVs, the 3 Series Touring is much lower slung and feels more sporty, so will appeal to the more enthusiastic driver.
Once behind the wheel, you'll notice a large, 12.3in digital driver information screen – this is easy to read and tells you everything you need to know.
The BMW has decent stowage provision and plenty of charging ports, although most are USB-C so you may need adaptors.
Rear passengers won't feel cheated either, as the luxury touches continue. Again there are plenty of charging points for all devices and you even get your own temperature controls. Good head and legroom are on offer and there's space for everyone's feet.
At a push, you can fit three adults abreast – however, the middle seat isn't the most comfortable and there's a large transmission tunnel to clamber over. Fitting a child seat won't be a problem thanks to wide-opening rear doors and Isofix mountings that are easily located beneath folding covers.
Driving – 93%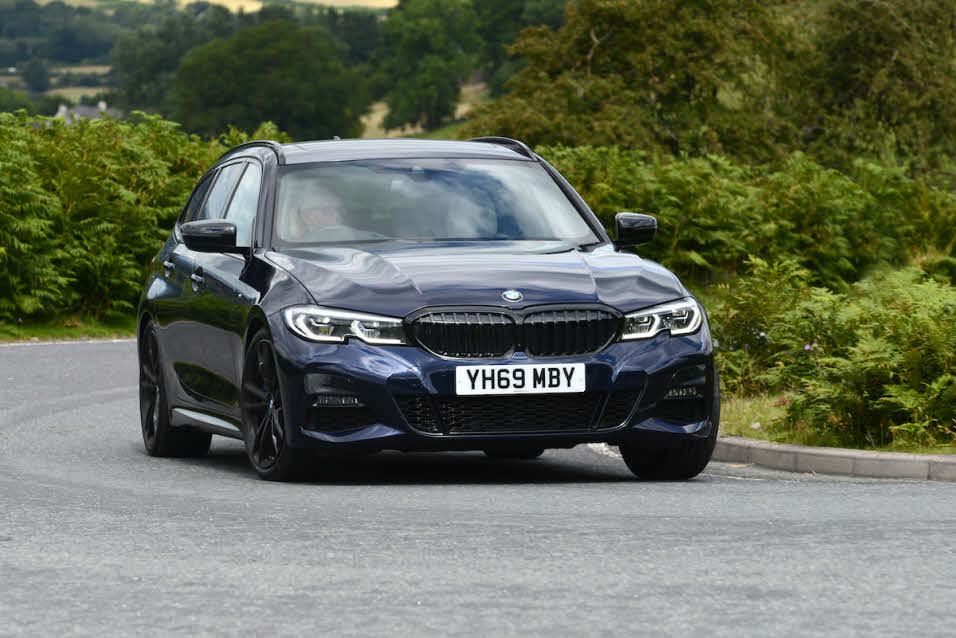 BMW offers a decent range of petrol, diesel and plug-in hybrid engines on the 3 Series Touring, so there is something for everyone's requirements and pocket.
It's the 330d xDrive that we have on test. The 3.0-litre six-cylinder engine puts out 261bhp and produces 580Nm of torque, so there's plenty of power on offer (BMW claims a 0-62 figure of 5.4 seconds so this is certainly no slouch). The eight-speed gearbox is seamless in its delivery and allows smooth acceleration whatever the situation. The suspension does an excellent job of cushioning all but the worst of bumps in the road surface, giving both driver and passengers a comfortable experience. Most of the time you'll only need the 'Comfort' setting, but 'Sport' mode provides a feistier experience when required.
Whichever one you choose, you'll find the BMW a rewarding car to drive. It offers plenty of grip and is agile enough to instil confidence when cornering. You will have to keep a close eye on the speedo needle as it certainly climbs quickly – your licence will be safer using the cruise control/speed limiter function.
Towing – 89%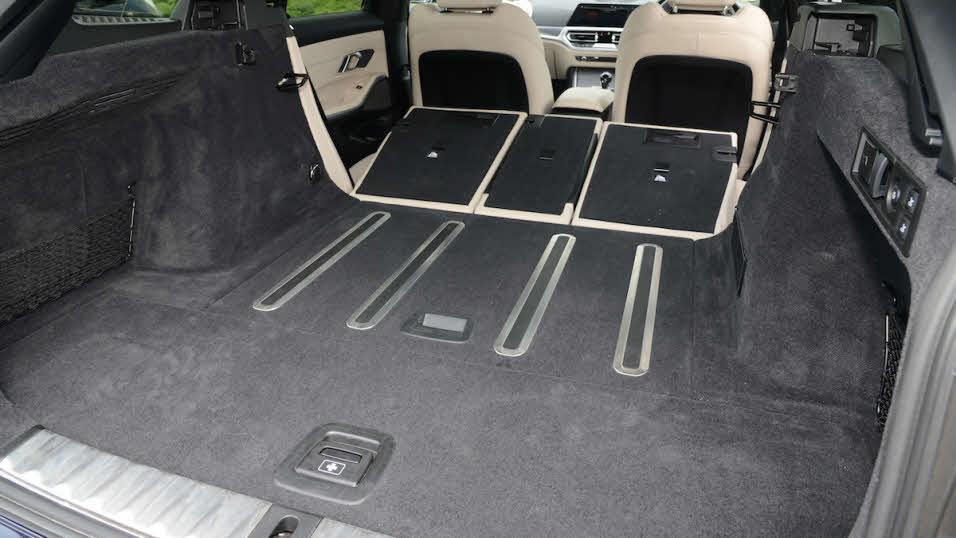 With such a powerful engine, the BMW was never going to have any problem towing. However, there was a slight tugging and pitching that was unexpected at lower speeds. In Comfort mode the combination did get a little wallowy – I found that the Sport setting alleviated this. At speed, it felt safe and secure – and you still need to be mindful of that speedo even with caravan in tow.
Boot capacity is 500 litres, but pop the back seats down with the touch of a button and that rises to 1,510 litres. The load lip is at a decent level and the rear windscreen can be opened, too.
Verdict – 91%
So, the BMW 330d is a great car for both towing and solo driving, and it certainly looks the part. It has a fairly hefty price tag but it's a comfortable, practical vehicle that you'll enjoy driving every day.