The Caravan and Motorhome Club offers ground breaking new fuel discount scheme for members
17/10/2017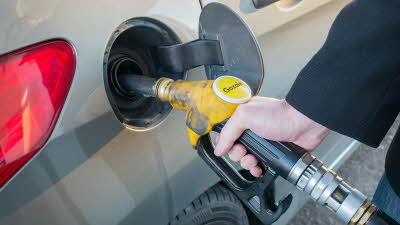 By signing up to the Shell Fuel card, members will be able save 8p per litre on diesel at 53 Shell UK motorway service stations in strategic locations throughout the UK.
The service stations have wide filling lanes and high canopies, making them ideal for caravan and motorhome leisure vehicles, and offer excellent shopping and service facilities.
Harvey Alexander, Caravan and Motorhome Club Director of Marketing, said "As Europe's leading touring organisation, it was only fitting that we are the first to bring this unique offer to our members. We do all we can to ensure we are offering relevant, practical, money-saving products and services to our members; as well as providing inspiration and great locations for them to go and have adventures with their leisure vehicles. This is the first time Shell has offered a consumer fuel discount card."
Key benefits:
8 pence per litre discount at all 53 of Shell's UK motorway sites
PIN security to keep fill ups safe
Use the fuel card to pay for discounted diesel (no need for cash, debit or credit cards) as purchases are paid by direct debit the following week
Members should visit the Club website member offer section for further details and information on how to apply for the card. For more information on the Caravan and Motorhome Club, please visit www.camc.com
Ends
Notes to editors
About the Caravan and Motorhome Club
Champions of the great outdoors, the Caravan and Motorhome Club represents the interests of over one million caravanners, motorhomers and trailer tent owners across the UK. Founded in 1907, the Caravan and Motorhome Club has 110 years' experience and prides itself on offering great value and high quality sites for caravanners and motorhomers.
Caravan and Motorhome Club membership is just £49 per year and provides members with access to over 200 Club sites and 2,500 privately owned places to stay in the UK. The Club is investing £300,000 upgrading its Wi-Fi service across the network, installing the service to as many sites currently without Wi-Fi as possible.
The Club also offers a choice of 300 sites across Europe including France, Spain and Germany amongst other destinations. All members can take advantage of expert advice, overseas travel services, insurance services and exclusive member offers and discounts. There is no membership requirement for campers who want to pitch up at over 40 Caravan and Motorhome Club sites.
For further information about becoming a member of the Caravan and Motorhome Club please visit www.camc.com or call 01342 318 813.
The fuel discount card will cost £3pa and will be limited to specific purchase options. Members pay TRFC (card operator) by Direct Debit. This scheme is supported by a dedicated team of customer service representatives based in Leeds.