Keeping the touring community connected and supporting members
16/04/2020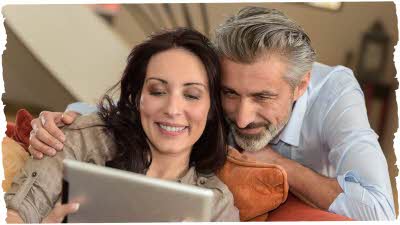 During these difficult times the Caravan and Motorhome Club is doing all it can to keep the touring community connected and support its members.
How the Club is helping and supporting members:
Following Government advice, and the closure of the Club's UK sites network until 1 July, the management team and staff worked tirelessly to maintain a full level of service to members by relocating its East Grinstead office employees to work from home. Club staff and support teams are fully equipped to answer calls and deal with emails and online queries.
Throughout March the Club answered calls from thousands of members in Europe and beyond who found their travel plans disrupted or aborted and helped rebook sites and crossings to enable them to get back to the UK. All members who were overseas are now safely back at home. Club phone lines have remained open throughout, when many other operators and travel companies have been overwhelmed and unable to cope.
The Big Little TeaTime Festival was launched by the Club and takes place every Wednesday, until mid May, and encourages people to have tea in their tents, caravans, motorhomes and campervans that are on their driveways or in their gardens.
While people are enjoying their tea festivals at home, they can connect with each other via video messaging, social media, sharing photos and phone calls. So while they won't actually be with each other, they will be able to connect, share the fun, spend time together and make lasting memories.
Harvey Alexander, Caravan and Motorhome Club Director of Marketing said. "The Big Little TeaTime Festival is a great opportunity to bring the generations back together using technology to help them reconnect. All the while spending time enjoying the magic of the outdoors and taking part in the hobby they love - caravanning, camping and motorhoming. And it can all be done at home within social distancing guidelines. So whether you're a camping novice or a seasoned camper, join in the fun and have your own Big Little TeaTime Festival!"
The Club has been overwhelmed with feedback from members who want to get away next year. As a result the Club has opened its UK campsite bookings through to the end of August 2021 to give members priority for booking over a full year ahead. Members have already booked over 70k nights in 2021, demonstrating the true spirit of the Club, to explore and enjoy the next adventure.
And to help make future touring more affordable for members, the Club has launched UK Club Site Vouchers, available to buy until the end of June, and for use when we come out of these very challenging times. The vouchers, which are already proving to be very popular, will give members an extra £20 for each £100 they spend, so that when the UK site network re-opens, members will make great savings on their future holidays.
The Club website and social media platforms have a wealth of hints and tips to help get people through these difficult times and the Club Magazine continues to be packed full of ideas and inspiration for when people are able to begin touring again.
In addition, the Club has a small number of site staff remaining to help support key workers or vulnerable members who are still on site.
The Club also helped to achieve a reduction in motorhome tax for new vehicles announced in the March Budget following meetings with the government.
Harvey Alexander continues, "Members are at the heart of the Club and we will do all we can to support them through these challenging times. We've launched a number of new initiatives to help and inspire members with their future touring plans and to keep them connected with their pastime, and each other, during this lockdown period.
"We are all looking forward to happier times ahead and getting back to doing what we love, enjoying the great outdoors in our leisure vehicles. But until that time comes, the Club will continue to do all it can to support its loyal members. Which is why we've opened UK site bookings to the end of August 2021 and launched the new UK Club Site Voucher scheme, to help members save money on future touring. We know our members are keen to start touring as soon as they are able to, so we've enabled members to make their holiday plans and bookings for next year. We've also kept open all the usual award-winning Club communication channels and we're here to answer any queries and support members. In turn, we would like to thank our members for their continued support of the Club by renewing their memberships and making use of the great member offers and member-only Club products such as Caravan Cover and Motorhome insurance."
The Club wishes everyone happy touring in the future, until then, please stay home and stay safe.
#WeAreAllInThisTogether
For help and inspiration with future holidays, visit the Club website (www.camc.com) and check out the Club's social media channels @CandMClub.
- Ends -
More about The Big Little TeaTime Festival
Fire-up the BBQ, play music, string up the fairy lights, tell stories and inspire the whole family to enjoy the great outdoors. Follow and like Big Little TeaTime Festival on Facebook, Twitter and Instagram social platforms to make sure you keep up-to-date with all the news, inspiration and fun and don't forget to use #BLTF20 to see how other people are planning and enjoying their festivals. Also, follow and like CandMClub on Facebook, Twitter and Instagram to keep up-to-date with the TeaTime activities.