The T@B was launched in 2004 by Knaus Tabbert and is built near Frankfurt in Germany. With a unique teardrop shape it is one of the most distinctive aerodynamic caravans on the road.
T@B 400
"This is such an iconic teardrop caravan. It's well-made with lovely design features like the detail on the shelving in the washroom."
T@B Mexican Sunset 400
"Funky graphics and tear-drop shape make the T@B really stand-out. Conventional windows are interweaved with port-hole style windows. It certainly packs a lot into this tiny caravan."
T@B 400 Mexican Sunset
Gallery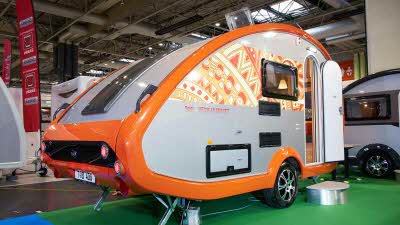 T@B 400 Mexican Sunset exterior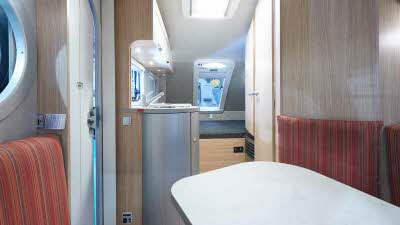 T@B 400 Mexican Sunset interior
"After almost 20 years in production T@B still looks fresh and funky. It's one of the coolest compact caravans on the market."
T@B 400
"Still packs a punch, proof that cool can be lightweight, affordable and practical."