In 1964, Ken Smith built his first touring caravan, along with his partner Ken Day, called The Ten in Hull, which they retailed at £289. Swift was born, and two more models followed by the end of the year - the Clubman and the Valken. The following year, Smith bought out his partner and went it alone with wife Joan. Swift started building motorhomes in 1985.
Today, Ken's son Peter Smith remains Chairman of the Swift Group, and their factory is still based at Dunswell Road in Hull, where they have been since 1970.
"I really like the look of this campervan with its lovely curved brushed silver worktop, pull-out rack in kitchen and storage drawer under the rear seat."
Gallery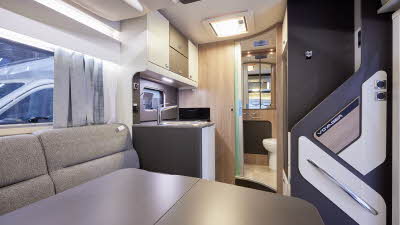 Swift Voyager 540 interior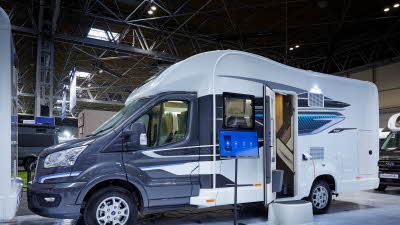 Swift Voyager 540 exterior
"Great range of features and a well thought out motorhome"
Gallery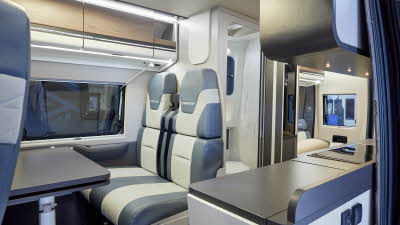 Swift Carrera 184 interior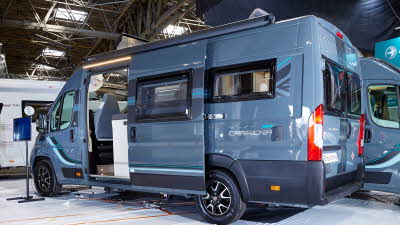 Swift Carrera 184 exterior
"A classic four-berth/double lounge van conversion from Swift which has been given a new look for 2023; it's all done very tastefully"
"Loads of storage and space. Extra pannier locker a bonus. Fixed double island bed is very inviting. Brilliant motorhome"
"A two-berth motorhome with four seats. Really decent tourer for two."
"Decent bunks allow six to genuinely sleep. Very driveable length at 7.32m"
"Ideal for a family with two areas with tables offering space. Like the use of shelving in the washroom giving much needed storage when on site. Smart upholstery in grey. Very bright and airy"
"Big wardrobe, wide feel, big bed – great for tall people!"
"I love the windows in the bedroom – gazing at the stars whilst laying in luxury…"
"Very practical layout and spacious for size"
"A great all-rounder offering a bit of everything"
"A great mix of campervan and mini motorhome"
"Interior has an eye-catching look and those rear beds are very comfortable."
"Great all-rounder from Swift with innovative rear island bed."
"Stylish interior with some great idea, ideal for a big family."