Cayton Village is opening early! Save up to 30% on pitch fees with our introductory offer
27/07/2020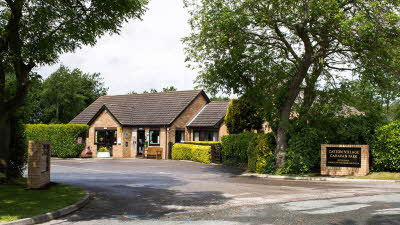 Great news! Our campsite at Cayton Village in North Yorkshire will be opening its doors earlier than planned on Friday 21 August. Be the first to stay on this newly developed site and make the most of summer on the beautiful North Yorkshire Coast.
Plus, you'll save up to 30% per night with our introductory offer, up to and including the night of Monday 14 September (discount will be applied upon arrival).


What you need to know...
We are pleased to be able to open up a small number of serviced touring pitches whilst other areas of the site are in their final stages of completion.

As this is such a new development, there will be some areas of the site that still need time to establish, including the grass surrounding the pitches, as well as newly-planted trees, hedges and plants.
Building works are happening on a separate area of the site until 15 September. We have put in place measures to minimise disruption to your stay by fencing off the area, and construction traffic will come through the site at reasonable times of the day to reduce disturbance to your stay.
Our introductory offer reflects the potential disruption and reduced facilities on site.
We look forward to welcoming you soon!
The following on-site facilities will not be available until 15 September:
Facilities blocks including showers and toilets
Laundry and dish washing facilities
Playgrounds
On-site shop
Motorvan waste points - there will be a temporary facility available to discharge with assistance

Electric Vehicle Charging point

Facilities available from 21 August:
20 brand new serviced pitches with water taps
Reception
Service point for water collection and disposal
Smaller dog walking area
Wi-Fi - fees apply