Club Magazine makeover
15/12/2016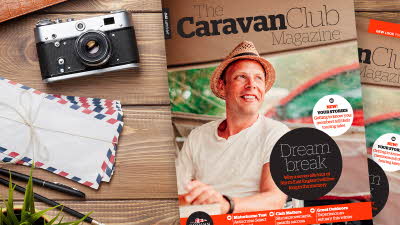 The January issue heralds the start of a fresh and contemporary look, and also sees big changes in terms of content, with our members at the heart.
Fascinating features for all
We've introduced two fascinating articles featuring members as they travel the length and breadth of the UK on their adventures.
Also look out for a new column with the TV presenter of BBC One Man and His Campervan, Martin Dorey, as he explores the great outdoors with a sense of humour and expert eye.
With an emphasis on countryside pursuits, the former 'Nature's Way' feature has been reworked to focus on what's happening in our gardens to the hills and dales we all know and love.
A regional view
To showcase our sites by location, we've combined our Club site and Certificated Location's section into an all-encompassing inspiring regional view – to help you find the perfect site.
Club Matters
Our new 'Club Matters' series shows how you can benefit from The Club's products and services as a member of The Club.
We hope you like all the improvements.