Make your next getaway one to remember in Italy
30/03/2021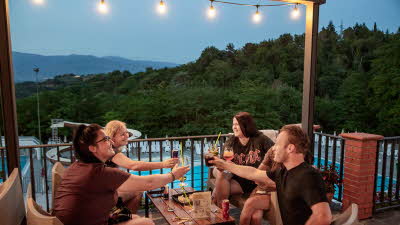 Photo of Norcenni Girasole (Y07), Tuscany
Most of us by now will be planning for when we can next get away, and when we think of a European holiday, we think of great food and idyllic landscapes. Known for its outstanding country views, interesting history and gastronomy to boot, Italy could be the perfect place for you to unwind in the sun.
Our overseas travel offers boasts over 300 Club-approved campsites across Europe, but for your first trip after restrictions lift, why not give Italy a try?
We picked two of our most outstanding campsites in Italy for you to explore, Caravan Park Sexten and Norcenni Girasole.