Menopause Pledge
19/07/2022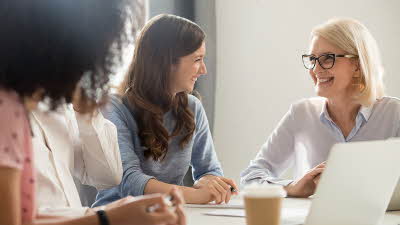 The Caravan and Motorhome Club prides itself on looking after its employees which is why we are pleased to announce we have signed up to Wellbeing of Women's Menopause Workplace Pledge. As an organisation, we are committed to making sure all our employees are offered appropriate support and assistance when experiencing any symptoms whilst going through the perimenopause, menopause or post-menopause stages.
An estimated 900,000 women in the UK have quit their jobs because of the menopause whilst many people struggle with their symptoms in daily life. The several stages of menopause can impact relationships, social life, family life and work so it's important that as an organisation we advocate for clear guidance. Understanding that the journey can start from the time leading up to the menopause (perimenopause), through when your periods stop due to lower hormone levels (menopause) to after the menopause has occurred (post-menopause) is vital.
For many, the menopause can be a long haul and coupled with a lack of understanding from those around them, it can feel like a lonely time. The Caravan and Motorhome Club want to help shift this perspective to encourage our employees and members to feel included and help them understand the symptoms, advice and treatment available.
The menopause can cause a chain reaction of physical and psychological side effects to a woman's body. Some of the physical symptoms can include:
Hot flushes
Insomnia
Fatigue
Poor concentration
Headaches and migraines
The menopause can feel different for everyone so it's important to understand your own journey through your personal symptoms, an extensive list can be found on the NHS website.
Alongside these symptoms, individuals can also experience psychological difficulties such as the following:
Depression
Anxiety
Mood Swings
Memory Loss
These symptoms can then lead to a loss of confidence, decreased productivity, having to take time off from work, less satisfaction with their job and as a result having to make the difficult decision to leave the workforce.
The Caravan and Motorhome Club is proud to have signed up to the Menopause Workplace Pledge and we're committed to creating an open and honest workplace for everyone, shining a light on what was once a taboo subject and showing support to our staff and members during this difficult time.
As an organisation with a diverse community, we are proud to be taking positive action to encourage our employees to prioritise their health and wellbeing. We hope that by taking compassionate and positive action, everyone going through menopause can feel informed and supported by us. Whilst those who are not going through it can feel empowered to be more understanding and empathetic to those around them experiencing any of the stages of menopause.