Surfing in France in 2022
03/11/2022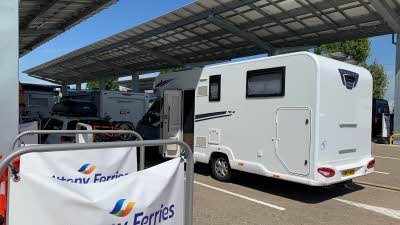 We prefer surfing to sunbathing. We've never been very good at sitting around and doing nothing. Like a lot of Club members, we like our holidays to involve being outside as much as possible with plenty of activity, preferably by the sea. We've found that surfing is a great activity for all the family, especially our teenagers. I'd still call us novice surfers, but having now invested in our own surfboards, we plan to be surfing for many years to come.
After lots of great holidays in Cornwall, this year we decided we were overdue a trip to France. The holiday had to include surfing, of course, so it didn't take long to decide we wanted to head for the waves that hit the beaches on the Atlantic coast in the southwest. We wanted the complete peace of mind and reassurance of booking the whole trip through the Club's Travel Service. That meant we were fully protected if any plans had to suddenly change due to covid, or anything else. As it happened, one of us had covid just two weeks before our holiday, but thankfully, the rest of the family didn't get it so we were all fit and well to travel. That was a close call though!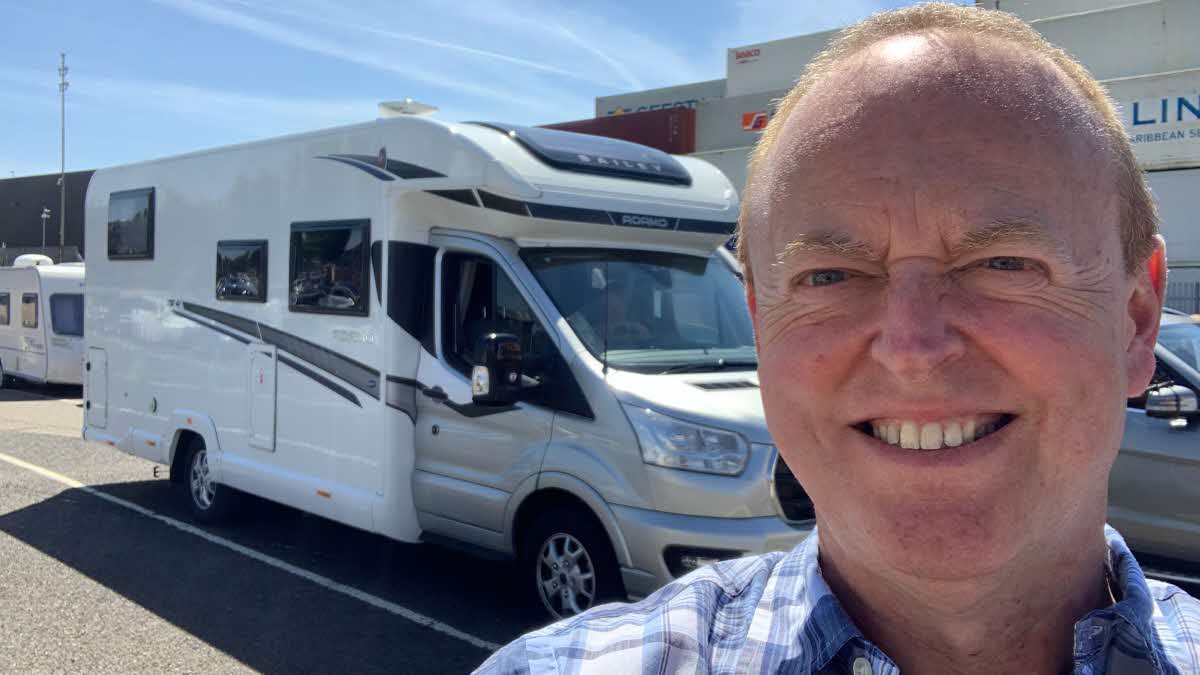 After studying the Club's network of overseas campsites, we found two that were perfect for our trip. The Club's Travel Service booked everything for us: a return crossing with Brittany Ferries from Portsmouth to Caen, two campsites, and Red Pennant travel and breakdown insurance. This is such a convenient way to book a holiday - much easier than doing it all yourself. It's so exciting to get the email confirmation showing all your holiday details, with the reassurance that if we had any problems or issues while we were away, we could contact the Club's call center and they would be on hand to help us.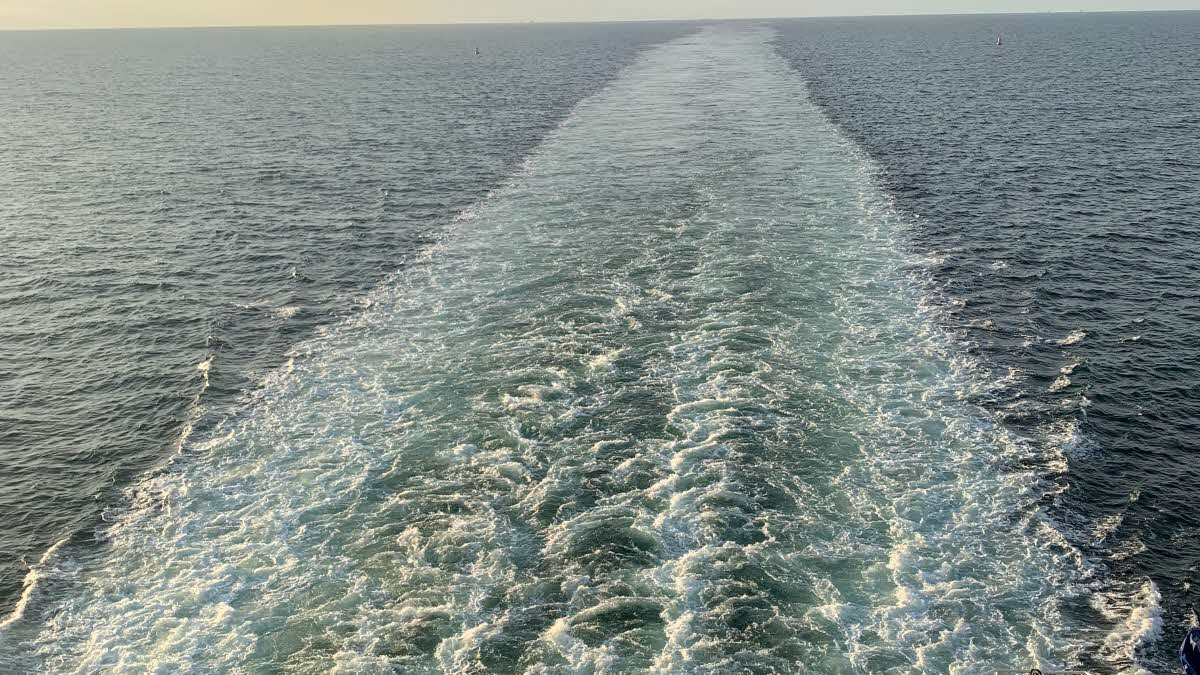 As we would be arriving in Caen at about 9.30pm (from the afternoon Brittany Ferries sailing from Portsmouth), we decided it was too late to travel far at that time of night, so chose the Castels Camping site at Chateau de Martragny near Bayeux (about 30 minutes away). The Travel Service had informed the campsite that we would be arriving late, so we arrived to find a handy note on the door to reception giving us our pitch number. We left early in the morning before reception opened, so we didn't get the chance to thank them for being so helpful.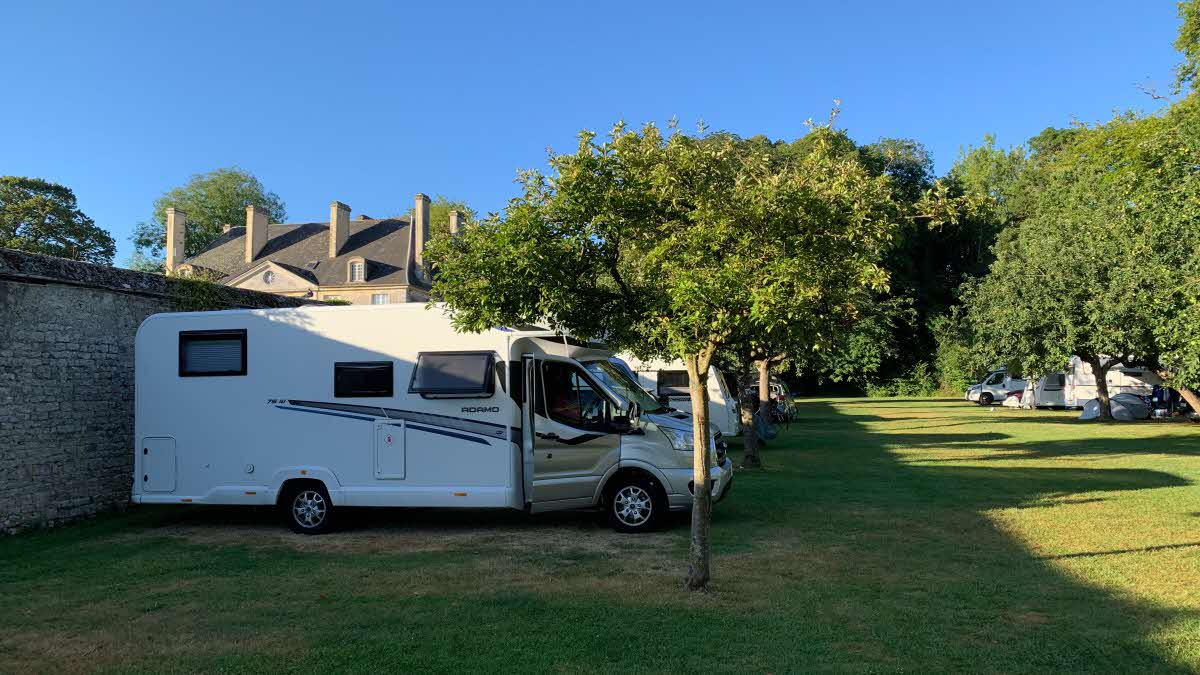 There was a tempting selection of campsites on the Atlantic coast, and we chose to stay at
Camping Le Vieux Port
, about an hour or so south of Bordeaux and a similar distance north of Biarritz. We chose this campsite as it was right by the beach so we could leave the motorhome on our pitch and walk to it rather than having to drive anywhere. The site also had a small water park, complete with a surfing simulator, plus restaurants, a spa, a take-way, a well-stocked Spar supermarket, an outdoor gym, and tennis courts. Like most French campsites, the rules for the swimming pool don't allow swimming shorts, only 'speedo'-style trunks, which was strictly enforced.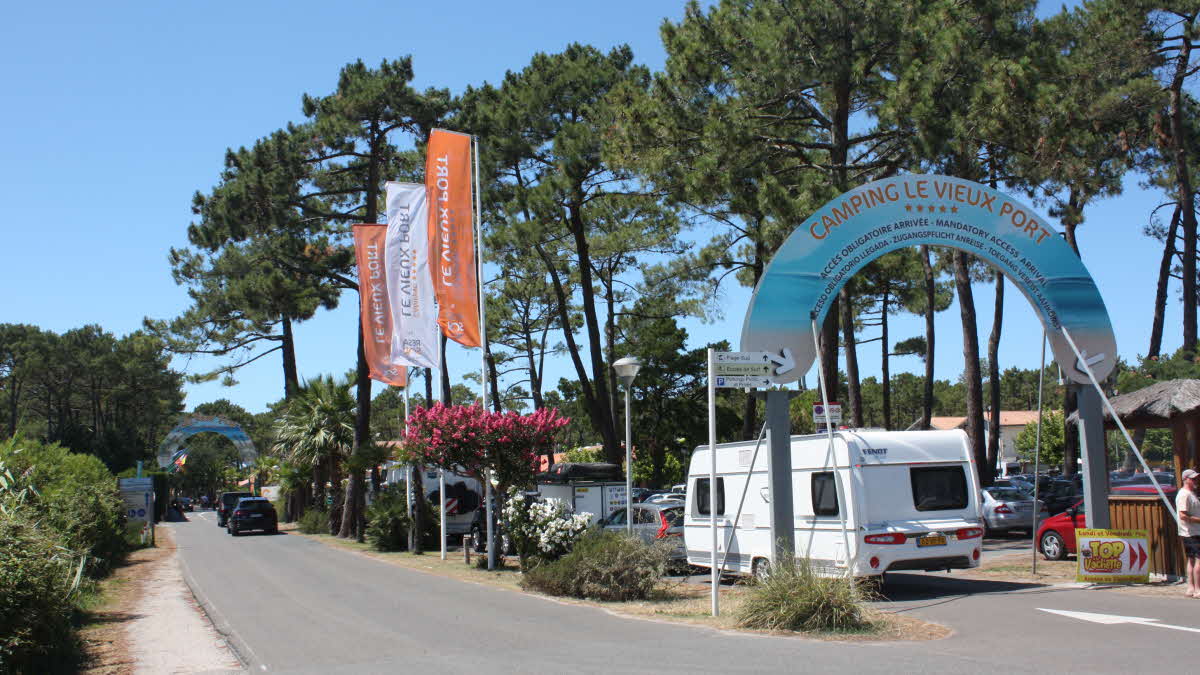 It's a big campsite, with plenty of mobile homes and safari tents mixed in amongst the touring pitches. Despite the large number of people staying here, the camping areas were quiet with plenty of pine trees to provide shade and the facilities were kept clean. Even the standard pitch size was a generous size, but there were also larger VIP pitches with private facilities, a seating area, BBQ/pizza oven, and some were even available with a hot tub.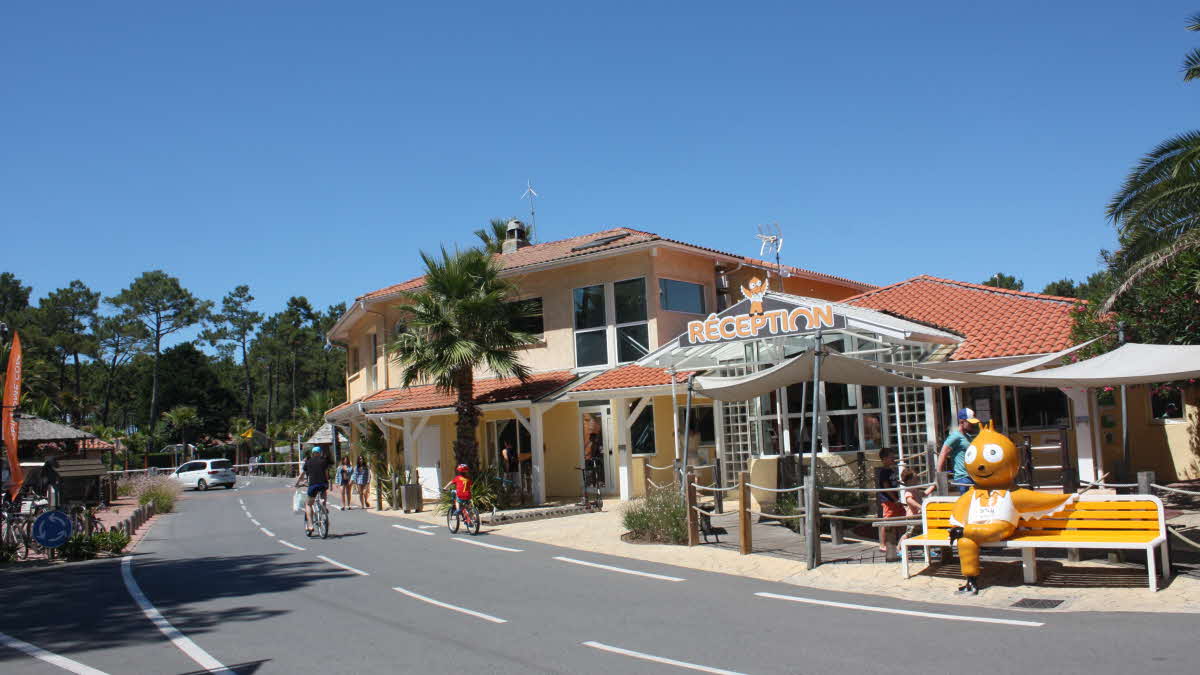 On our first trip to the beach, we were instantly in awe of how big the beaches are here. The sand literally went on for miles - which suddenly made the beaches in Cornwall seem rather small in comparison. There were some confident surfers out in the sea, but the conditions were too much for us. The waves were so powerful that we found it hard enough to even stay standing in the sea, let alone stand on a surfboard. We had some fun with our bodyboards instead, or just dived into the waves for a while. It was a handy reminder that you always have to respect the power of the sea.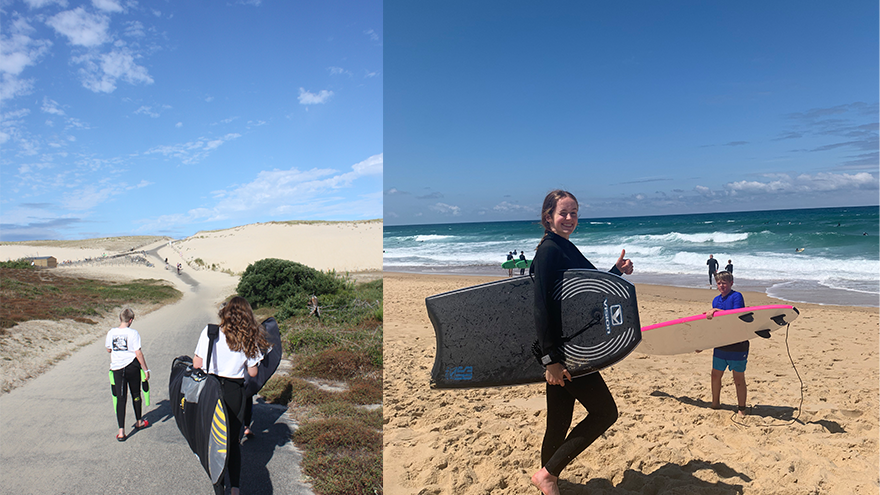 To try to get some local tips on surfing here, we booked a surf lesson from one of the surf schools on the beach. That was a wise move as our instructor took us to an area further down the beach where it wasn't as busy and the conditions were calmer. The sea had also calmed down quite a lot compared to our first day, so the waves were manageable and the children were soon up and enjoying some great surfing. We returned to this spot every day and the modest waves were perfect for our level of surfing, so we spent hours in the sea - having fun!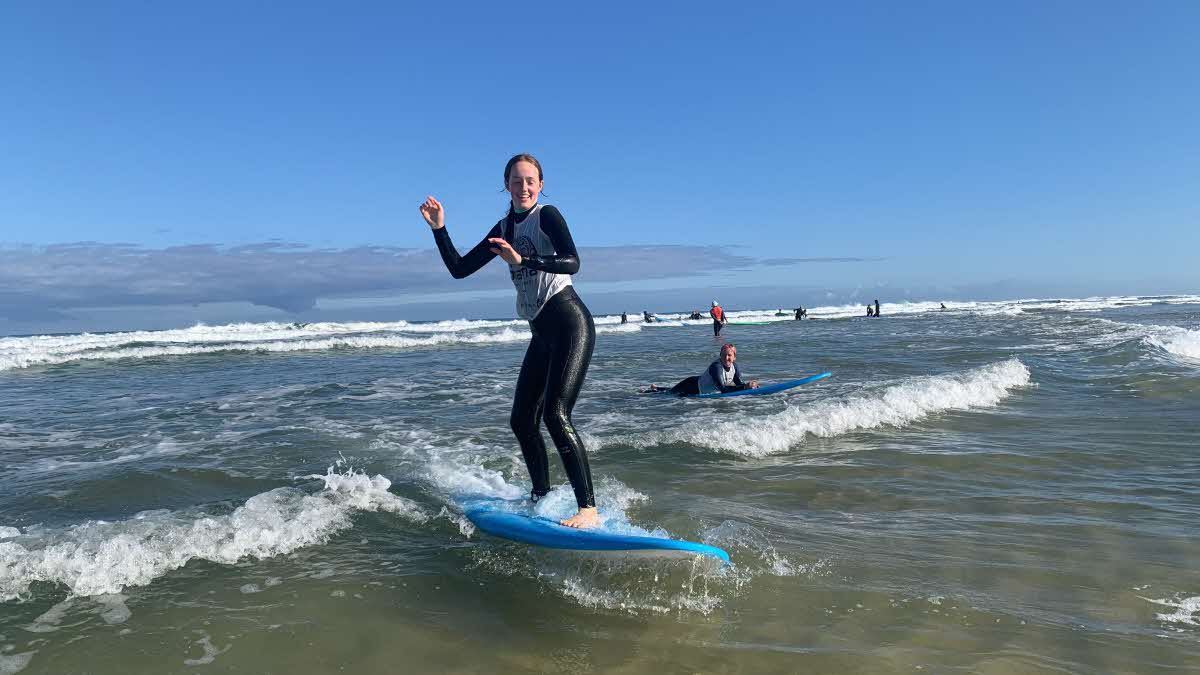 Sea conditions can change quickly, and during the week we were there it went from being too rough to being almost completely flat on our last day. We went to the beach every day and fell in love with the big expanses of sea and blue skies. Even better, it was much warmer than Cornwall, so we could surf without a wetsuit if we wanted. We'll always remember the fun days we had on the beach surfing in the hot sunshine.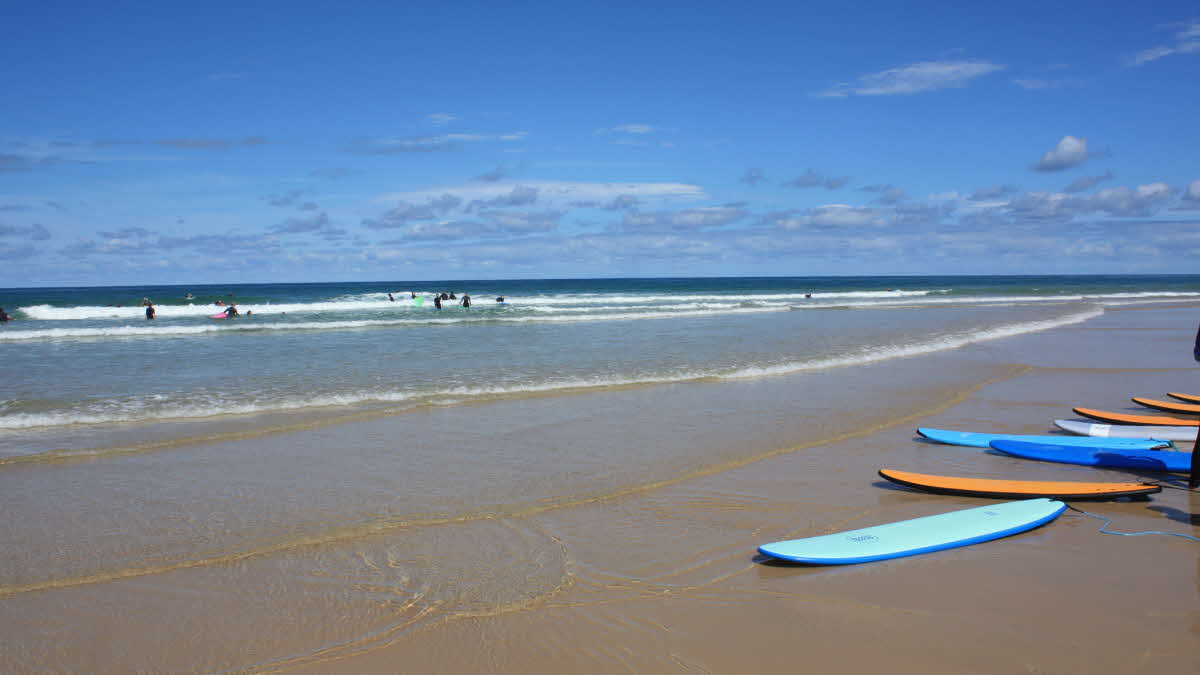 We checked out some other beaches in the local area as well, although they were very similar to 'ours' with sea and sand that went on for miles and miles. That's obviously why these beaches are popular for international surfing competitions.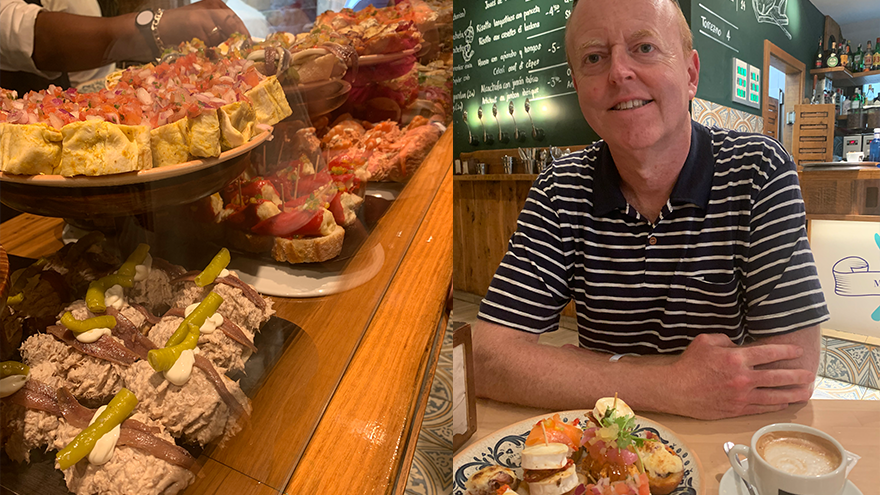 As we were quite close to the Spanish border, we decided to do a day trip to San Sebastian. We looked into public transport options, but the logistics weren't ideal, so we packed up the motorhome and drove there instead as we found a motorhome parking area (Aire) within walking distance from the center. It took about 1.5 hours to get there with the motorway almost all the way. We'd heard that the Aire gets busy, so made sure we were there before 10am to get a space as people who'd stayed overnight were leaving.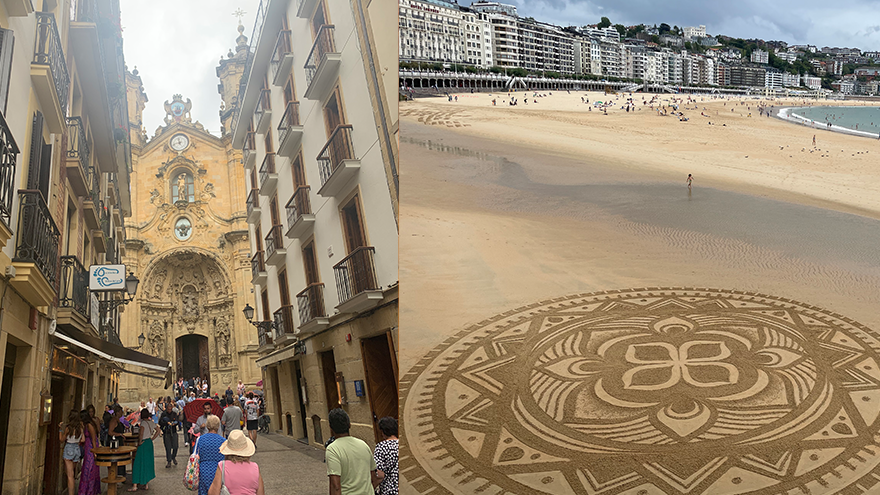 It was the only bit of sightseeing on our trip. We enjoyed pottering around the narrow streets of the old town and looking in the shops and a couple of its large churches. We wanted to try pintxos, which is the San Sebastian version of tapas. There were loads of restaurants offering pintxos with many different varieties to choose from. As we were by the sea, we chose mostly fish-based options. They were tasty and quickly consumed, followed by a pastry and ice cream.
That day trip was the only cloudy and slightly damp day of our holiday. Other than walking to the large supermarket at the end of the approach road to Camping La Vieux Port and walking to the local town to visit the tourist information office, we were more than happy to base ourselves at our campsite for the rest of our holiday to enjoy plenty of time on the beach or play on the waterslides at the pool.
We really enjoyed being on holiday in France again. We relished getting fresh croissants and baguettes from the on-site shop every morning for breakfast - a ritual for every holiday in France, along with plenty of cheese and wine for later. It was so nice to be able to sit outside the motorhome for every meal and end the day with a family game of cards or a board game. We always get the best quality family time when we're away in a motorhome or caravan.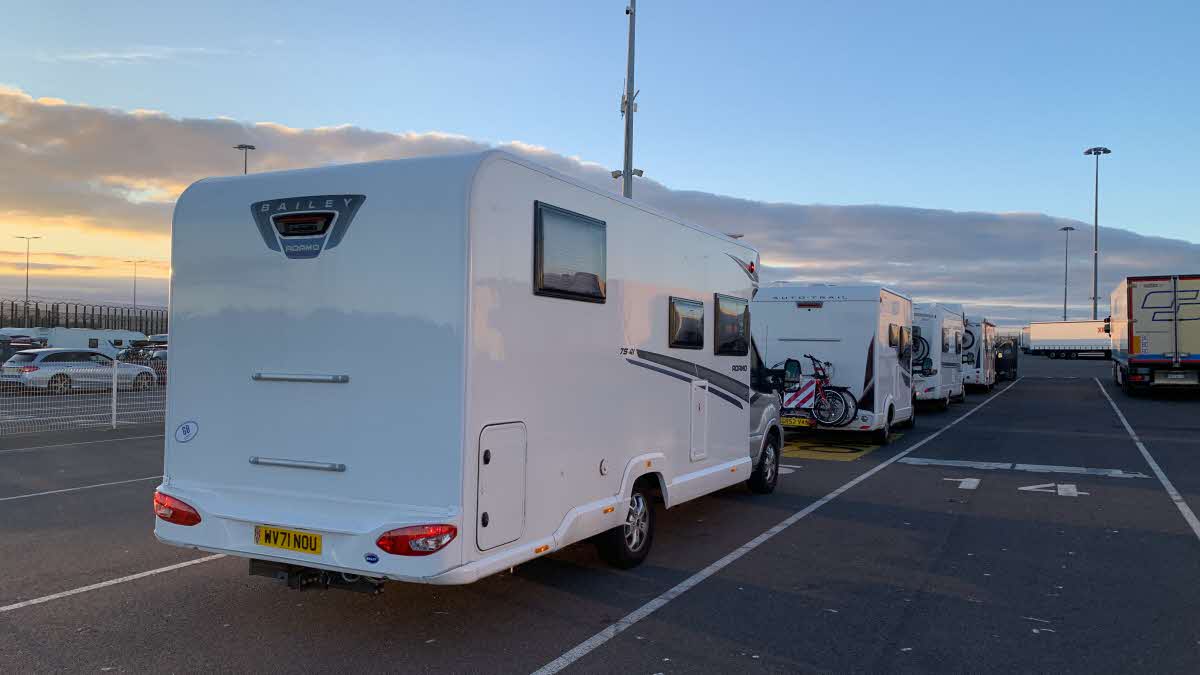 We didn't feel the need to go to the restaurants on the site, although a lot of people did as they looked busy, especially on karaoke night, but you're more likely to have seen us at the site's bootcamp exercise classes!
Blog written by John Rawlings