Mildenhall Certificated Locations
The market town of Mildenhall is located in the English county of Suffolk, on the River Lark and at the edge of the Fens. It is most famous for two Royal Air Force bases: RAF Mildenhall and RAF Lakenheath are both right on its doorstep.
Mildenhall is centred around a pretty market place with a 16th century cross and town pump, where a market is still held each Friday. There is also a scattering of shops in the vicinity where you can stock up on essentials and grab a bite to eat.
Highlights in the town include St Mary's Church - with scenic views of the countryside and river from its east window - and Mildenhall Museum. Not only does the latter have excellent exhibits about town history, but it also houses replicas of the Roman Mildenhall Treasure discovered in a field in 1943.
For other things to do in and around Mildenhall, check out Jumppin Jacks Funhouse, Mildenhall Stadium, Lackford Lakes and Mildenhall Woods, or go walking along the river.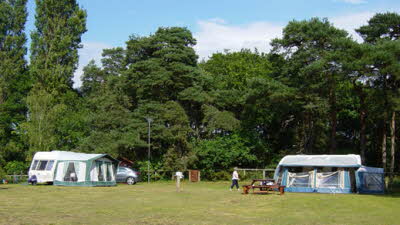 Certificated Location
Type of pitches: hardstanding,grass,enhanced
Electric hookup available
Open all year
Facilities
Dogs
Families
Working farm