£13 million invested into Club's site network in 2017, including launching brand new kitchen and bar concept
17/10/2017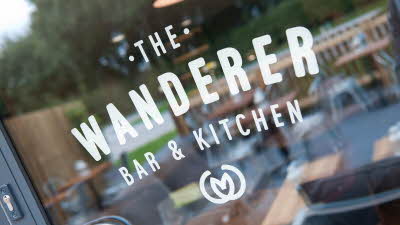 The Caravan and Motorhome Club has invested £13 million in its network of over 200 sites across the UK in 2017. Developments have included significantly upgraded facilities in its Castleton, Wharfedale and New Forest sites as well as the newly re-furbished site at Knaresborough in North Yorkshire.
The Knaresborough site re-opened in August 2017 following a £1m redevelopment which included the introduction of the brand new contemporary bar and restaurant concept, Wanderer Kitchen and Bar. Boasting a stylish, contemporary design that reflects its stunning surroundings, Wanderer Kitchen and Bar offers anyone staying on site a great spot to relax and enjoy a healthy bite to eat. The menu features an excellent variety of dishes, including queenie scallops, pan fried seabass, slow braised Boroughbridge pork belly and a great 'The Wanderer Burger'. The restaurant is open for breakfast, lunch and dinner.
Set in Lower Nidderdale, the 79-pitch Knaresborough site also now offers all hard standing pitches, including 12 fully serviced pitches, upgraded service points and shower facilities.
Harvey Alexander, director of marketing at the Caravan and Motorhome Club said: "Our investment programme is a substantial one and we are thrilled that all of the upgrades have been so well received. We are particularly delighted to introduce our exciting new Wanderer Kitchen and Bar concept; we are always striving to give our members new experiences that excite and delight them and we're sure that the Wanderer Kitchen and Bar will do this."
Wharfedale in North Yorkshire, Castleton in the Peak District and Black Knowl in the New Forest are amongst the other popular sites to receive significant upgrades in 2017. Both Wharfedale and Castleton reopened ahead of schedule in June and July respectively. The North Yorkshire Wharfedale site underwent a number of substantial upgrades, including, a complete refurbishment of the facilities block, replacement of all service points and repairs to the road.
The Castleton site received many exciting improvements, including a refurbished toilet block, extra serviced pitches, increased spacing between pitches and a new waste disposal point.
The popular Black Knowl Site, in the New Forest, is also now open with a new toilet block with family shower rooms and baby changing; new open-grille motorhome waste point; 29 new hardstanding pitches (18 of which are serviced) and two additional service points installed.
The Caravan and Motorhome Club spends over 3.5 million on regular repairs and maintenance. In addition to the annual £10 million spend on physical up-grades, the Club is also investing in wi-fi being available on all of its sites.