Enjoy a wide range of benefits with Caravan and Motorhome Club membership
17/10/2017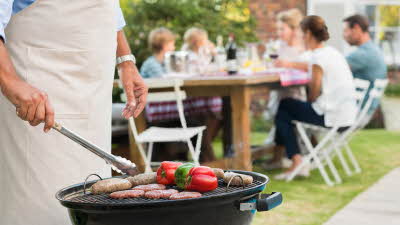 Many people are aware that Caravan and Motorhome Club membership offers access to over 200 Club sites and 2,500 privately owned places to stay in the UK, plus 300 sites across Europe. However, what is less well known is the range of offers specially created to reduce the cost of the ultimate holiday adventure, all included in the membership fee of just £49 per year.
The Caravan and Motorhome Club offers its members more than 60 great deals and is constantly launching new offers, covering a wide range of interests and activities. There are some exceptional car offers with a number of manufacturers inspiring members to embark on their next road trip with the very latest make and model.
Here are just some of the great deals to choose from:
Save over £6,600 on a brand new Hyundai Santa Fe Premium SE Automatic
Save up to 20% with Nissan and receive a free tow bar on selected models
Mitsubishi offers a £2,500 finance deposit contribution and free tow bar on new Outlanders
Saving over £1,881.66 on the all-new Suzuki Swift
SsangYong offers a free fixed towbar and electrics on selected models
Other examples of the Club's latest offers include:
Create lasting memories of the great outdoors to enjoy for a lifetime, save up to 25% off selected Canon cameras and up to 30% on Canon digital services, lenses, binoculars, printers and accessories.
Never be without power, even on the longest adventure, save up to £200 on selected Honda Generators. Honda generators have an enviable reputation throughout the world, trusted for their robust and reliable design.
Members can enjoy a 10% discount on clothing, accessories and bikes, both in store and online, with Cycle Surgery. Cycle Surgery has over 20 years of experience in the cycle industry and has a number of stores nationwide. Stocking a wide range of bikes, componentry, accessories and clothing from the world's leading brands enables Cycle Surgery to bring you the latest in cycling technology and innovation. Whether you're a mountain biker or road cyclist, ride in the city or are planning your next cycling adventure, their passionate staffare on hand to give friendly and knowledgeable advice about a sport they love as much as you do. Whatever and wherever you ride, Cycle Surgery has got the right kit for you.
Save up to £150 with the GPS tracking system TRACKER. Working with all UK police forces, TRACKER's revolutionary VHF technology system works like an electronic homing device and, unlike other devices, can locate stolen vehicles anywhere.
Some of the Club's most popular offers include:
Ensure it's not just the car or motorhome that is regularly re-fuelled. Save 20% with motorway service area operator Roadchef when visiting Costa, Fresh Food Cafe or Restbite at any of its 21 locations across the country
Outdoor adventurers can re-style their holiday wardrobe and save up to 15% off with both Cotswold Outdoor and Mountain Warehouse
Pay the discounted price on the M6toll that is equal to a class two car toll fee when towing a caravan, folding caravan or folding camping trailer, or driving a motorhome
Save 10% on car hire with Enterprise Rent-A-Car
Harvey Alexander, director of marketing at the Caravan and Motorhome Club, said: "We are proud of the wide variety of great deals that Club membership offers people access to, and we are constantly adding to the range of benefits that our members can take advantage of. From helping you get out on the open road with car discounts to offering money off clothing, equipment and cameras, membership of the Caravan and Motorhome Club enables people to have amazing and affordable outdoor experiences."
To find out more about the Caravan and Motorhome Club's member offers, visit www.camc.com/memberoffers