Caravan and Motorhome Club launches new digital membership card
19/07/2021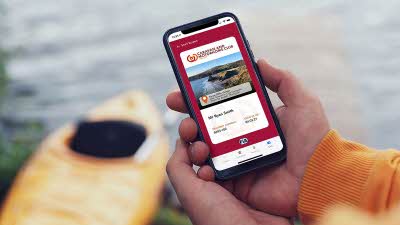 The Caravan and Motorhome Club has launched a new digital membership card that is stored securely within the Club's UK Sites App, offering convenience and ease of use for members.
The digital membership card is more accessible as it gives members instant access to their card within the App. This means members no longer need to wait for their card to arrive in the post. The new initiative has been inspired by member feedback. When asked, 47% of members said that they would like to be able to store their membership card on their phone.
The new digital membership card means that members will no longer need to carry around their physical card when staying at campsites or visiting Great Savings Guide attractions. All members need to do to display their digital membership card on their smartphone or tablet is download the Club's UK Sites App, login and click on the 'membership card'.
Caravan and Motorhome Club Director of Marketing and Membership Services, Harvey Alexander, says, "The Club is delighted to be able to offer members this new digital membership card. We're always looking for ways to simplify processes for our members and provide great experiences. Membership cards can now be instantly accessed, safely and securely, at the touch of a button. This is something our members have been asking for and we're really pleased we can deliver this new convenient way for members to access their membership cards. Simply download the card and head off on the next adventure!"
For more information on the Caravan and Motorhome Club, please visit www.camc.com