Caravan and Motorhome Club, they've got you Covered...
22/07/2020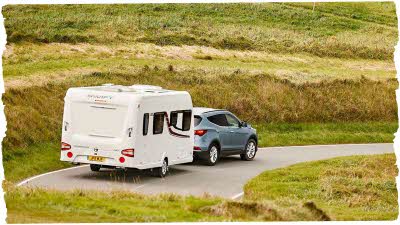 The Club understands that no two caravan or trailer tent owners' needs are the same, but as a treasured possession, protecting your vehicle against theft or damage is likely to be important to you. The Caravan and Motorhome Club has designed 'Caravan Cover' with its members in mind.
The Club provides award-winning* Caravan Cover for members. And because the Club is a member-owned organisation, any surplus income is invested back into sites and services for its members.
Caravan Cover offers a range of benefits, including:
new-for-old replacement for the caravan and equipment in the event of loss (up to 5 years for Standard Cover and 15 Years for Super Cover)
cover for storm and flood damage to awnings as well as your caravan
up to £50,000 personal accident cover
Harvey Alexander, Caravan and Motorhome Club Director of Marketing, said, "As we are a membership organisation, and caravan cover is not a legal requirement, we have been able to establish a product just for our members where all aspects of cover are dealt with by the Club and we have a wide and inclusive acceptance criteria. We want to reassure members we're here to help, every mile of the journey, and to help provide peace of mind with ensuring their caravans and trailer tents are covered against loss, theft and damage. We have decades of experience in providing insurance and cover products for our members."
The Club's award-winning Caravan Cover offers protection from £59* and with over 45 years of experience, you know you will be in safe hands. The Club's claims handling service has a 9.1 out of 10 satisfaction rate (Source: survey results November 2019); and the Club scored 4.95 out of 5 for service and resolution (Source: Customer satisfaction Survey 2019).
To get cover - visit camc.com/caravancover or call 01342 488 338 for a quote today.
For help and inspiration with future holidays, visit the Club website (www.camc.com) and check out the Club's social media channels @CandMClub.
Ends
*Awarded 'Best Caravan Cover Provider' and 'Best Motorhome Insurance Provider' in the 2019 Insurance Choice Awards
*Minimum price of £59 based on £2500 limit of cover for caravan and equipment, £800 limit of cover for contents and £100 excess with 4 years+ NCD. Available until 31 Aug 2020. For full details of cover offered, including limitations and exclusions that apply, please refer to the cover documents.