Huge bundle of prizes to make touring even more fun!
14/01/2022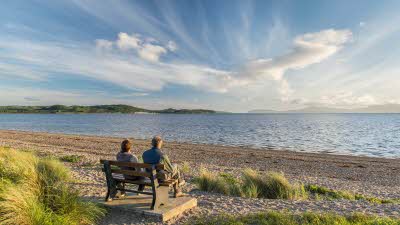 The Caravan and Motorhome Club have teamed up with valued partners to bring caravanners, motorhomers, campervanners, campers and glampers a fantastic competition bundle of prizes to make their touring holidays even more enjoyable and affordable.
The prize bundle, valued at over £1,700, will help to create the perfect touring holiday experience. To enter this fantastic prize draw, which is open from 13 January to 28 February 2022, visit camc.com/prizedraw
To start your holiday journey, National Tyres are offering a set of tyres (to the value of £250) plus a free MOT to make sure you are safe to hit the road, and TyrePal are offering a monitor and sensors so you can check your tyres are at optimum levels.
Feeling peckish on the journey to the campsite? There's a £50 Roadchef voucher to keep you well-fed and fuelled for your adventure.
You might fancy a cycle ride from the campsite to explore the surrounding area and Raleigh are putting a whopping £500 towards a new bike so you can explore in style.
If you'd like a super fun day out, Go Ape is giving away a Family ticket, with 35 destinations to choose from it's sure to be a day when you will build lasting memories.
On a day out you will need somewhere to store snacks and drinks so there's a Red Original cool bag backpack included in the prize and Cotswold Outdoors are providing a stylish rucksack so you can keep all your essential items safe.
After your day of activities, head back to the campsite and unwind with a relaxing shower, you can then make use of a BODYRAG® travel set of luxury towels which are made out of a special super absorbent material which dries you instantly and keeps you warm.
It will then be time to sit down for a cosy evening, relax and watch your favourite film or programme on an Avtex TV which is also included in the prize bundle.
All in all, that sounds like a plan for a perfect day!
The Caravan and Motorhome Club constantly brings its members great offers, covering a wide range of interests and activities. In 2021, Club members saved over £3.6 million on their favourite products, services and activities! Check out this section regularly and take advantage of these great savings www.camc.com/memberoffers
Harvey Alexander, director of marketing and membership services at the Caravan and Motorhome Club said, "We're really pleased to be able to offer this amazing bundle of prizes to help people have their perfect trip. At the Club we do all we can to provide inspiration for great holidays and days out, and it's really important to us that we can help make things more affordable too. Huge thanks to our partners for supporting this incredible prize valued at over £1,700! Good luck to everyone that enters!"
Don't miss out, visit camc.com/prizedraw today!