Caravan and Motorhome Club launches new "Paws of Approval" campaign to rate UK sites
03/06/2019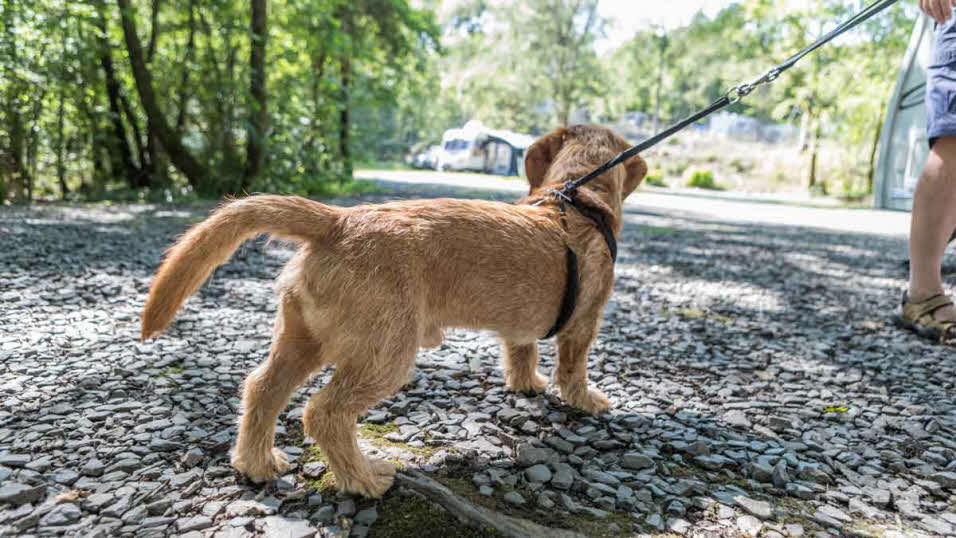 (3 June 2019) The Caravan and Motorhome Club is launching a brand new "Paws of Approval" campaign, awarding its best UK dog-friendly sites a "paw rating," voted for by members (or their four-legged friends).
With dogs going free on all Caravan and Motorhome Club UK sites, there has never been a better time to travel with the beloved family pet and put the Club's dog-friendly sites through their paces.
Latest figures show that over 40 percent of Caravan and Motorhome Club members are dog owners and the Club is expecting a great response to its campaign, designed to highlight the sites that cater best for dogs. With ratings from one paw to five paws for the top sites to visit with a four-legged friend, the Club will ensure those sites that go the extra mile for their doggy guests will be clearly recognised.
A recent visitor survey run by the Club has asked members how they rate their most recently visited Club site in terms of "dog friendliness" and out of the 1,233 members that have already responded, 94 percent rated the site excellent/very good/good. The accessibility of dog walks, dog-friendly people, cleanliness and the availability of a dog wash all rate highly amongst dog owners who have recently treated their companion to a Caravan and Motorhome Club UK stay.
More than 30 percent of members say that being able to travel with their pets is a major motivation to go on touring holidays and 32 percent of them always take their pets with them on holiday.
Harvey Alexander, Caravan and Motorhome Club director of marketing said: "We know there is a high demand from dog owners and we already state on our website which sites are dog-friendly and those sites that offer exercise areas and dog walks etc.
"However this is the first time we have asked members for their feedback to help us formally rate sites. The "paw" logo will make it immediately visible which sites are judged the best for our four-legged friends."
All the signs are that the Club will have a bonanza summer this year with UK bookings already significantly up; many of these will be from dog owners who will be encouraged to leave their feedback and reviews to ensure the success of the scheme.
For more information about Paws of Approval, visit www.camc.com/paws
-Ends-
About the Caravan and Motorhome Club
Champions of the great outdoors, the Caravan and Motorhome Club represents the interests of around one million caravan, motorhome, campervan and trailer tent owners across the UK. Founded in 1907, the Caravan and Motorhome Club has a wealth of experience and prides itself on offering great value and high-quality sites for tourers.
Caravan and Motorhome Club membership is just £52 per year and provides members with access to 2700 quality sites in the UK and overseas.
The Club offers over 330 sites across Europe including France, Spain and Germany amongst other destinations. All members can take advantage of expert advice, overseas travel services, great ferry offers, cover and insurance and exclusive member offers and discounts.
In addition, the Club offers a choice of glamping pods, yurts, camping pods, tent camping plus a motorhome and Airstream hire scheme available to non-members through its Experience Freedom operation. To find out more, visit www.experiencefreedom.co.uk
For further information about becoming a member of the Caravan and Motorhome Club, please visit www.camc.com or call 01342 318 813.