Sahara Challenge 2023
16/02/2023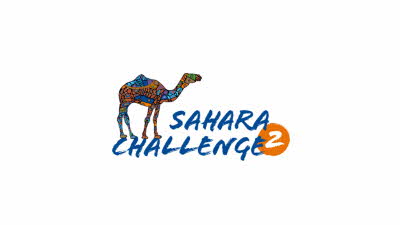 The Bailey of Bristol Sahara Challenge (#SaharaChallenge), in association with the Caravan and Motorhome Club, is a 19 day, 2,735 mile intercontinental road trip using two Bailey caravans and a motorhome. The trip will start in March.
The Sahara Challenge aims to inspire caravan and motorhome owners to explore new countries and demonstrate that owning one means you can have holidays in many locations across the globe.
The 'Sahara Challenge' will start at the 'World's End' in southwest Portugal across the Strait of Gibraltar into Morocco over the Atlas Mountains and as far south as the edge of the Sahara Desert before returning home.
The journey will be undertaken using two Bailey caravans, pulled by Ford MS-RT tow vehicles, and one Ford-based Bailey motorhome. The Sahara Challenge will take 19 days to complete with the team experiencing a wide range of road and weather conditions en route.
This will be the fourth real-life long distance test Bailey of Bristol, supported by the Club, has undertaken in recent times. The Sahara Challenge follows successful trips across the Australian Outback ('West to East Challenge'), to the Arctic Circle ('Arctic Adventure') and to Asia ('Bristanbul Challenge').
The Sahara Challenge vehicles will be driven by, amongst others: Simon Howard (Marketing Director, Bailey of Bristol); Nick Lomas (Director General, the Caravan and Motorhome Club); Lee Davey (freelance journalist and Bailey Brand Ambassador) Andy Torbet (outdoor adventurer and Bailey Brand Ambassador); Marcus Leach (adventure athlete and Bailey Brand Ambassador). Throughout the journey, the core team will be also joined by a wide range of guests including media representatives from both inside and outside the industry.
Talking about the forthcoming trip Bailey of Bristol Marketing Director Simon Howard, said: "Since the introduction of our Alu-Tech construction system over ten years ago we have continued to put our leisure vehicles through their paces both on the proving grounds and cold chambers, as well as on a series of real-life tests across the globe. We are delighted the Caravan and Motorhome Club is once again supporting us on another epic adventure."
Nick Lomas, Caravan and Motorhome Club Director General said, "We are delighted to be supporting the Sahara Challenge. Here at the Caravan and Motorhome Club we want to encourage as many people as possible to have leisure vehicle adventures – whether they are touring 2,750 miles or 27 miles – we want to inspire future generations of new touring holidaymakers. The Sahara Challenge will be the adventure of a lifetime, there will be varying weather and road conditions, there will also be many iconic sights and landmarks to experience along the way. Leisure vehicles really open up the world for adventure."
As they travel towards the Sahara the team will post regular blogs/vlogs and social media updates via the Bailey and the Caravan and Motorhome Club social media channels using #SaharaChallenge.
For further details about the Caravan and Motorhome Club visit www.camc.com, for further details about Bailey of Bristol visit www.baileyofbristol.co.uk.
Notes to Editors
About Caravan and Motorhome Club
Championing and helping its members get more from the great outdoors, whether glamping or touring, the Caravan and Motorhome Club represents the interests of over 1.1 million caravan, motorhome, campervan and trailer tent owners across the UK. With over 115 years of knowledge and expertise, the Club has a wealth of experience and prides itself on offering great value and high quality campsites for tourers and glampers.
Caravan and Motorhome Club membership is just £59 per year and provides members with access to over 2,700 quality campsites across the UK and Europe. As the UK's No. 1 rated touring club* we make sure members get the most from their membership, saving them money with great value offers whether touring or at home. Since 2018, the Club has saved members over £11 million via Member Offers and its Club Shop.
The Club's everyday savings help members get more from the great outdoors while saving money. Members will save £15 per night on UK Club campsites anytime throughout the year – recuperating their membership cost back in only four nights! Members can save on touring essentials with up to 10% off in the Club Shop, deals on caravan cover and five star insurance. They can also take advantage of leisure and family time savings with up to 50% off on days out including award-winning attractions and experiences and with the Club's outdoor partners including the likes of Cotswold Outdoor, Mountain Warehouse, National Tyres and many more.
The Club offers over 300 campsites across 14 countries in Europe including France, Spain and Italy amongst other destinations. Stays at these campsites can be packaged with great offers on Eurotunnel and ferry crossings at the lowest price guaranteed to create holidays that are protected by ABTA. The Club also offers a range of escorted European tours which are protected by ABTA. Plus escorted and independent tours in Australasia, North America and Southern Africa which are also fully protected, either by ABTA or ATOL when a flight is included. All members can take advantage of expert advice, overseas travel services, cover and insurance and exclusive member offers and discounts.
For further information about becoming a member of the Caravan and Motorhome Club, please visit www.camc.com or call 01342 318 813.
*As rated on Trustpilot
About Experience Freedom
Experience Freedom from the Caravan and Motorhome Club provides glamping accommodation in some of the most beautiful locations in the UK. Helping members get more from the great outdoors, Experience Freedom offers a choice of glamping accommodation, motorhome hire and tent camping, all of which are available to non-members. Motorhome hire, including some discounted hire schemes can be found here https://www.experiencefreedom.co.uk/motorhome-hire/
Experience Freedom is operated by the Caravan and Motorhome Club, a membership organisation with a wealth of experience in operating high quality campsites.
Caravan and Motorhome Club members can save up to 10% on glamping accommodation for their friends and family staying at the campsite at the same time, it is automatically applied to the booking when the membership number is used. To book friends and family, simply call on 01342 777533 to make a booking with your Club membership card.
To find out more, visit www.experiencefreedom.co.uk
Media Contacts:
For more press information, please email Nikki Nichol at the Caravan and Motorhome Club on nikki.nichol@camc.com or by calling 07771 834443. Or contact the Four Communications press team, by emailing Victoria Eltis and Fleur van Heusde at camc@fourcommunications.com or call 07891 423322.
About Bailey of Bristol
The Bailey of Bristol website www.baileyofbristol.co.uk contains full information on the company and its caravan and motorhome ranges and leisure vehicle ranges. Latest news and updates can also be found on our @BaileyofBristol social media platforms on Instagram, Facebook and Twitter. Founded in 1948, Bailey of Bristol is the longest established UK independent caravan manufacturer with over 75 years' experience in leisure vehicle production and design.
During this period, our family-owned business has grown to become not only the Nation's Favourite brand accounting for approximately one-in-three new caravan sales, but also now one of the largest in Europe. More recently, in 2011, the company successfully introduced this same level of expertise to the UK motorhome market, as well as expanding its operations into new export markets as far afield as South Korea and New Zealand.
With more Bailey leisure vehicles on the road in the UK than any other, our company has earned its place as The Nation's Favourite. The signature build quality, comprehensive specification and superb value for money combine to set us apart from the competition and will ensure people will continue to 'Go Bailey' for many years' to come.
In 2009 the company introduced the Alu-Tech body shell construction system, which is seen by most observers as the most significant development in leisure vehicle production technology for over thirty years. Providing genuine design innovation, this fully patented technology means that Bailey leisure vehicles are now some of the best engineered and the most technically advanced products on the market which keep owners comfortable, safe, and secure, no matter how challenging the conditions.
In 2016 Bailey established PRIMA Leisure as a separate company within the Bailey Group specialising in the supply of parts and accessories to the outdoor leisure industry. With a choice of up to 20,000 products available to purchase through a dedicated e-commerce website, www.primaleisure.com, Retailers, Service Centres and Customers can order items on-line for next day delivery direct to their door.