Stay safe and save money with the Caravan and Motorhome Club's Tyre Safety Month advice and offers Plus save on the Club's motorhome and car insurance
08/09/2020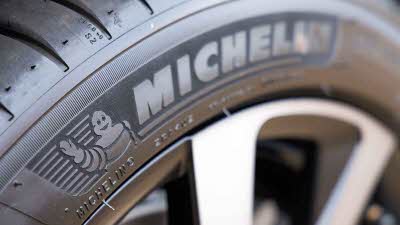 October is Tyre Safety Month, and the Caravan and Motorhome Club is supporting it with a number of initiatives that will enable its members to stay safe on the road and save money.
Established in 2006 to raise awareness of the importance of keeping your tyres in good condition, the Tyre Safety Month campaign focuses on current legislation, driver education and the risks posed by fitting part worn or defective tyres.
The Caravan and Motorhome Club promotes tyre and road safety all year round and its advice pages on its website offer a wealth of useful information for members and non-members alike: www.camc.com/advice The Club's technical team is also available to offer advice on 01342 336 611.
Throughout October, the Club will be promoting tyre safety on its social media channels (@CandMClub) and offering members a range of tyre and tyre-related offers. These include:

Save up to 50% with National Tyres and Autocare
The UK's largest independent tyre and autocare specialist, National Tyres and Autocare, has thousands of tyre fitters in more than 235 tyre centres, ready to provide members with the best car, van and 4X4 tyres. National Tyres also extends it services to MOTs and autocare services.
Members can save:
5% on tyres, including a wide range of top brands and cheaper mid-range alternatives
50% on an MOT, which would be just £27.42 for class 4 car and van (includes motorhomes up to 3 tonnes) available at over 100 participating branches with highly trained testers
20% on Autocare, including batteries, brakes, exhausts, steering and suspension as well as oil and filter changes
And they're entitled to a free safety check at one of 240 branches. The comprehensive check covers tyres, exhausts, batteries, brakes and shock absorbers and takes only 20 minutes, with no obligation.

Save up to £40 on a TyrePal Tyre Pressure Monitoring System
The TyrePal system monitors tyre pressures, whatever the vehicle. TyrePal TC215B systems allow you to monitor caravans and tow vehicles, whilst their latest award-winning TyrePal Solar Colour is perfect for monitoring the tyre pressures of motorhomes, cars and campervans.
TyrePal systems continuously monitor the pressures and temperatures of your tyres whilst you are driving and give clear visual and audible alerts should anything start to go wrong.
To find out about these offers and more, visit www.camc.com/memberoffers
The Club Shop in partnership with PRIMA Leisure also sells a variety of great tyre products, such as the WSL Tyre Pressure Gauge, WSL Wheel Safety Kit Twin Axle, Milenco Torque Wrench Safety Kit, Brite Angle Warning Triangle and AutoGlym Instant Tyre Dressing 500ml. To view these items and more, visit shop.camc.com
For more information about Tyre Safety Month and a wealth of tyre advice and information, visit www.tyresafe.org
For further information about the Caravan and Motorhome Club, please visit www.camc.com
- Ends -
*Premium Saving Guarantee. Offer applies to new customers only and is subject to insurers' acceptance of the risk, their terms and conditions and cover being arranged on a like-for-like basis. To benefit from the price saving guarantee you will need to send us proof of a current renewal quote from your existing insurer, including details of cover and price. Breakdown and Legal cover are excluded and will need to be purchased separately.