Inspired by the 1969 mission to land on the moon, Brian Talbot and Ken Wilcock named their new caravan manufacturing business Lunar. They knew their caravans were exceptional but could not have possibly imagined the size that Lunar would become today. Following a management buyout in 2007, Lunar is under the careful ownership of its management, led by Chairman and CEO, Brian Mellor. The company are extremely proud of their heritage which drives their lightweight luxury innovations for the future. Lunar Caravans will celebrate their 50th birthday in 2019. The sister brands of Lunar Caravans are Venus Caravans and Alaria Caravans.
Lunar's Ariva has won our Caravans between 750kg and 1100kg Award five times, making it the most successful caravan at our Lightweight Leisure Trailer Awards, first in 2007, then again in 2008, 2009, 2016 and 2018. The Ariva was a runner up in 2019.
Lunar Ariva
Gallery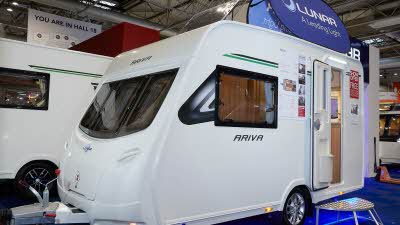 Caravans between 750kg – 1100kg entrant 2019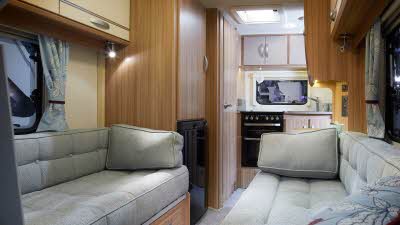 Caravans between 750kg – 1100kg entrant 2019
"The kitchen is fully kitted"