Morelo was launched at the Caravan Salon in Dusseldorf, Germany in August 2010. With just one prototype vehicle which had been built in the two months prior to the show and a sketch of their new factory, impressively they sold eight vehicles. From then on, the company has gone from strength to strength. Today the company is based in historic Schlüsselfeld in Bavaria.
Premium Motorhomes of Doncaster are the sole importer of Morelo for the UK and Ireland.
Gallery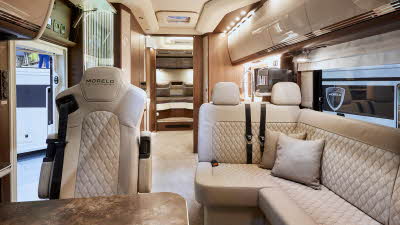 MORELO EMPIRE LINER 93LB interior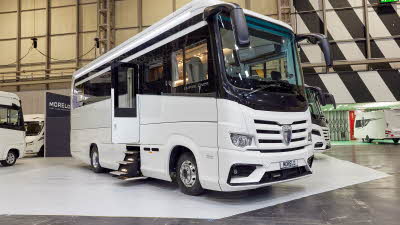 MORELO EMPIRE LINER 93LB exterior
"The washroom equals a 5* hotel including a shower cubicle with rain shower, handheld shower and glass door; the rear island bed has a mattress so thick which is topped with an aqua gel to make it feel like a water bed."