Best UK & European beaches for caravans & motorhomes
02/05/2023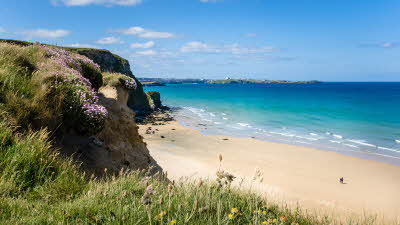 The UK and Europe boasts some of the best beach and coastal destinations for a perfect holiday in the summer. Whether you enjoy active beach breaks, exploring fishing villages or strolling along beautiful sandy beaches there's something for you.
Many of our Caravan and Motorhome Club campsites are located near to beautiful beaches with touring and camping pitches available for summer. Check out our handy guide below.
Cabanas Velhas Beach, Portugual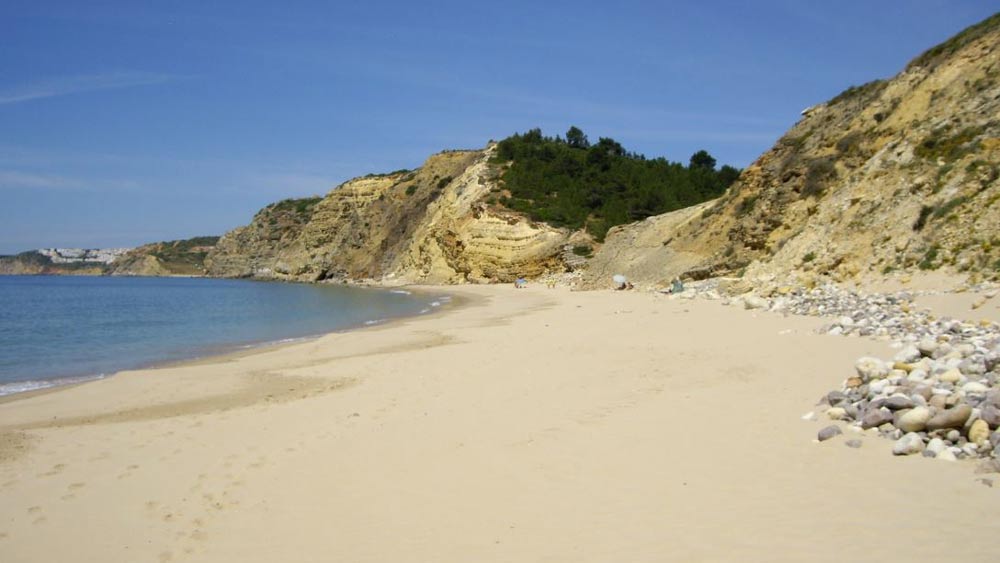 Photograph sent in by David Willdigg, Caravan and Motorhome Club member
Nearest campsite: Turiscampo
This peaceful Portuguese beach is covered in white sand and is secluded by striped red and grey sandstone cliffs. It's a perfect little spot for relaxing in the sunshine and getting away from it all. There is a restaurant on the beach which means you can spend the whole day sunning by the shore.
Ca'Savio beach, Italy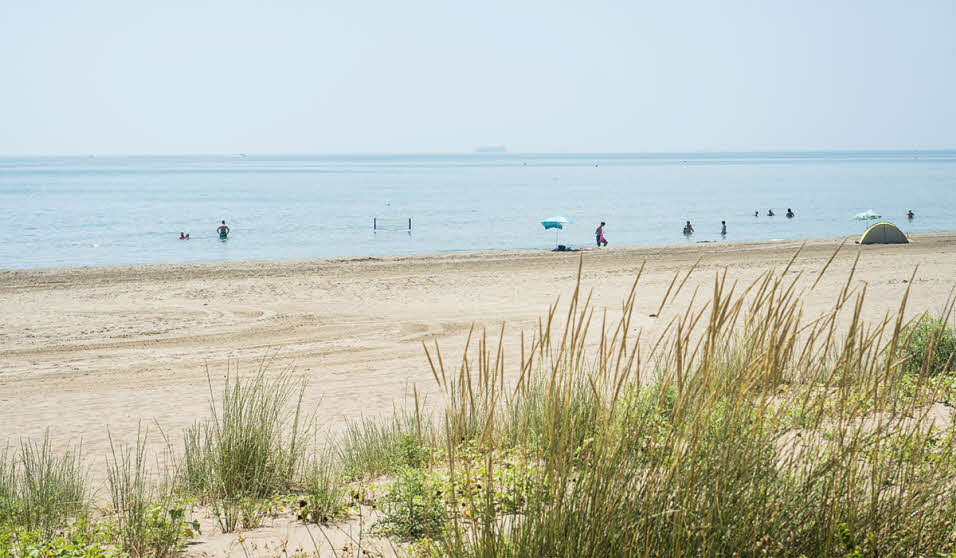 Nearest campsite: Ca'Savio, Venice, Italy
Ca'Savio has miles of light-gold sand-coated beaches that are broken up by stony groynes. Not only is this a beautiful spot to enjoy the sun, sea and surf; you're also very close to the centre of Venice – about an hour away by car or if you take the local ferry; famous for its network of waterways and canals, accessible by gondola.
Torre del Mar beach, Spain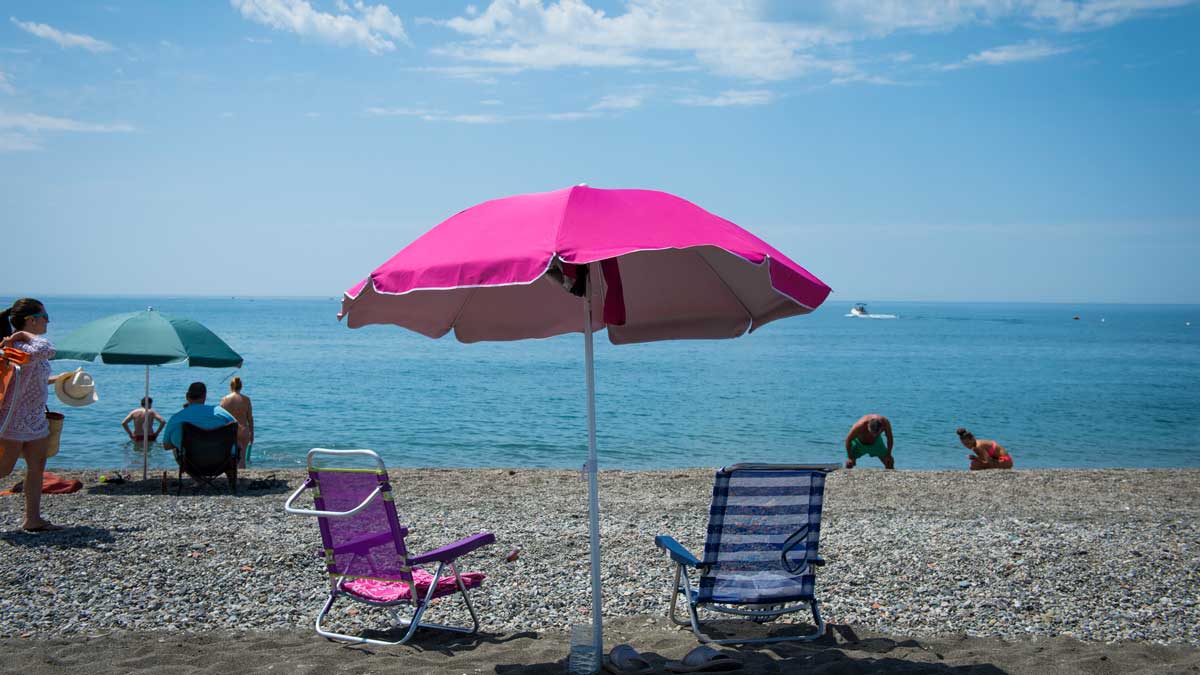 The Costa del Sol is the holiday makers calling. Golden sandy beaches along the coast as far as the eye can see – an ideal summer holiday destination for the whole family. Torre del Mar is easy to access on the local bus if you don't have your car and you can enjoy the whole day there due to the number of cafes, bars and shops.
Omis beach, Croatia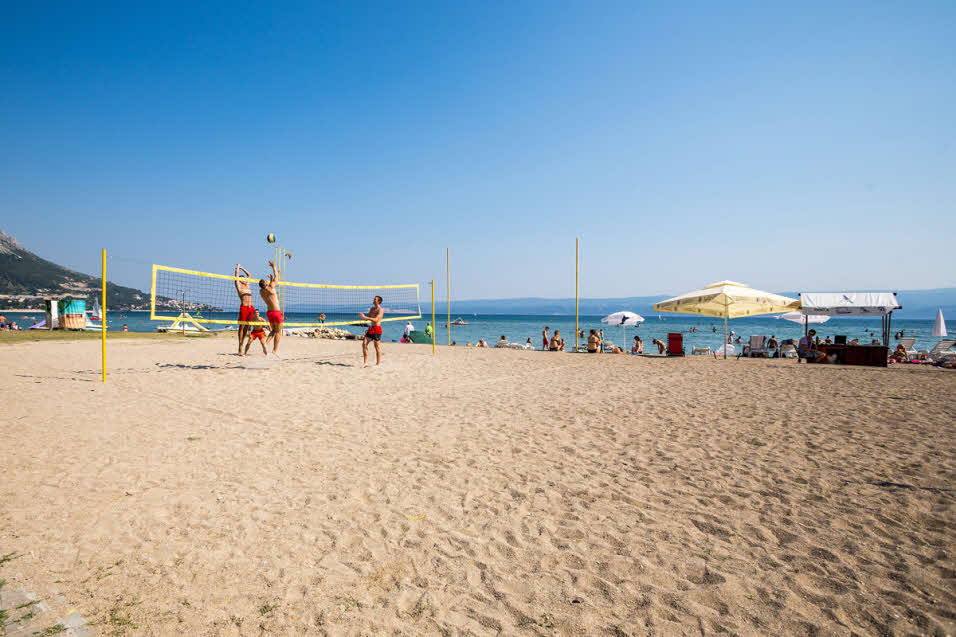 Nearest campsite: Galeb, Croatia
At this stunningly beautiful location, Omis beach sits in front of the entrance to the Omis River. From the beach, you'll see pretty, golden sands and emerald green sea; behind you and beyond the river are the distinct red-roofed, white wash houses at the foot of a rocky, mountainous landscape - truly picturesque.
Les Pieux beach, Normandy, France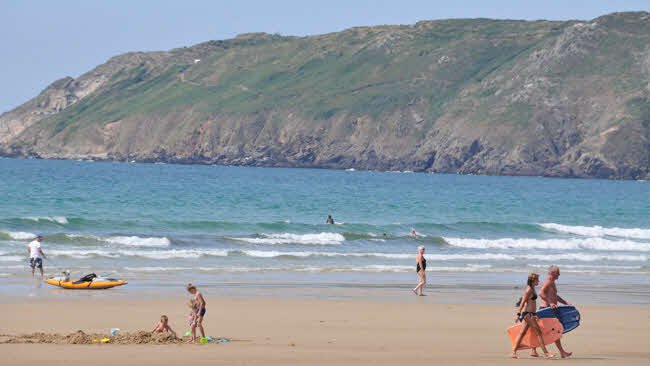 Nearest campsite: Le Grand Large, Normandy, France
This pretty beach has a vast stretch of flat sand and sand dunes, bordered by rugged, rocky cliffs. If you are looking for an easy-to-reach escape across the sea, then this holiday spot is the perfect location. The nearest ferry port to get you to Normandy is Portsmouth to Caen via Brittany Ferries.