Take a road trip and explore the Best of the South West
02/05/2023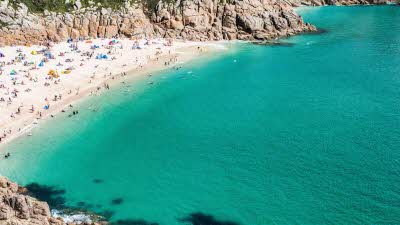 Cornwall is the most south westerly county in England, famous for its stunning scenery, historic market towns, attractive fishing villages and picturesque riverside hamlets. Devon is all about cream teas and fresh crab sandwiches on the beach, surfing, camping wild on rugged Dartmoor and driving leisurely down country lanes.
Both counties together offer a fantastic trip, with great local food, history and tradition to sink your teeth into.
Explore 8,000 miles of road in Devon, over 400 miles of Cornish coastline and the Seven Wonders of the South West, including The Jurassic Coast, Lizard Point, two National Parks and the Isles of Scilly - with lots of Club sites along the way.

Stop 1: Dorset's Jurassic Coast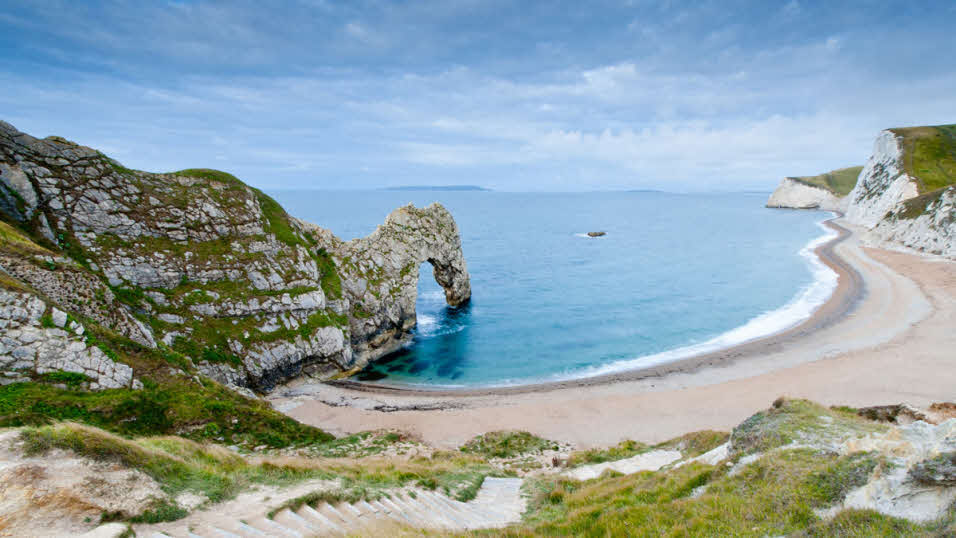 Stay at Crossways Club Campsite from £13 per night
Start your journey on Dorset's Jurassic Coast, at at Crossways Club Site. From here, there are all manner of things to explore at the start of your road trip. Try your hand at coasteering, kayak tours, monster biking trails and much more with Jurassic Coast Activities or explore the local animal centres and museums.
The Jurassic Coast World Heritage Site covers 95 miles of beautiful Dorset and Devonshire coastline, who's rocks record 185 million years of the Earth's history. With the South West Coastal Path only seven miles away from our site, you can travel this famous coastline to your heart's content.

Stop 2: Exmoor National Park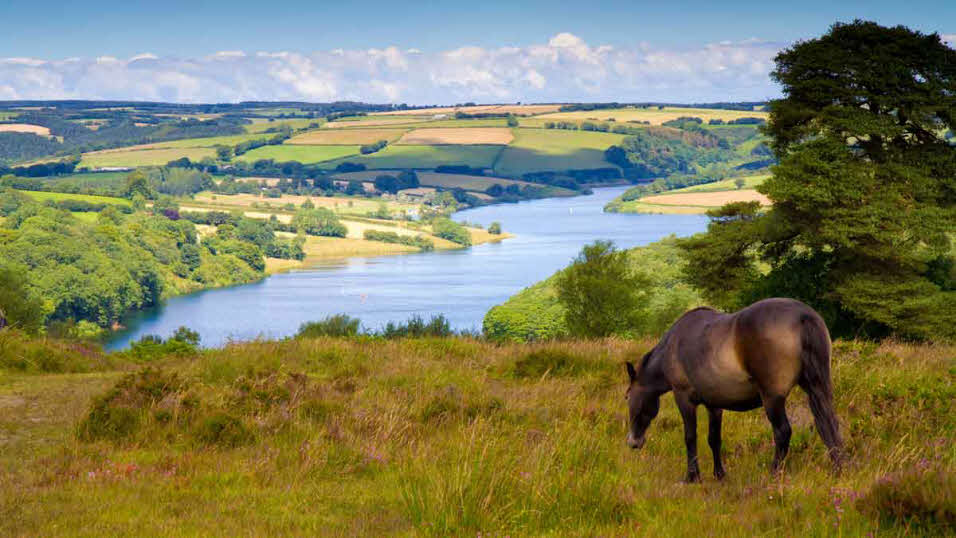 Stay at Exmoor House Club Campsite from £22.90 per night
Continue your journey into Exmoor National Park, our second wonder of the South West. Feel the open space of heather-topped moorland, catch a glimpse of wild red deer or iconic Exmoor ponies and explore the mysterious woodlands.
On the clearest nights on the north Devon moors, the human eye can detect about 3,000 stars, with the best sites in the Exmoor National Park being Holdstone Hill, County Gate, Brendon Two Gates, Webbers Post, Anstey Gate, Haddon Hill and Wimbleball Lake.

Extra Stop: Exmouth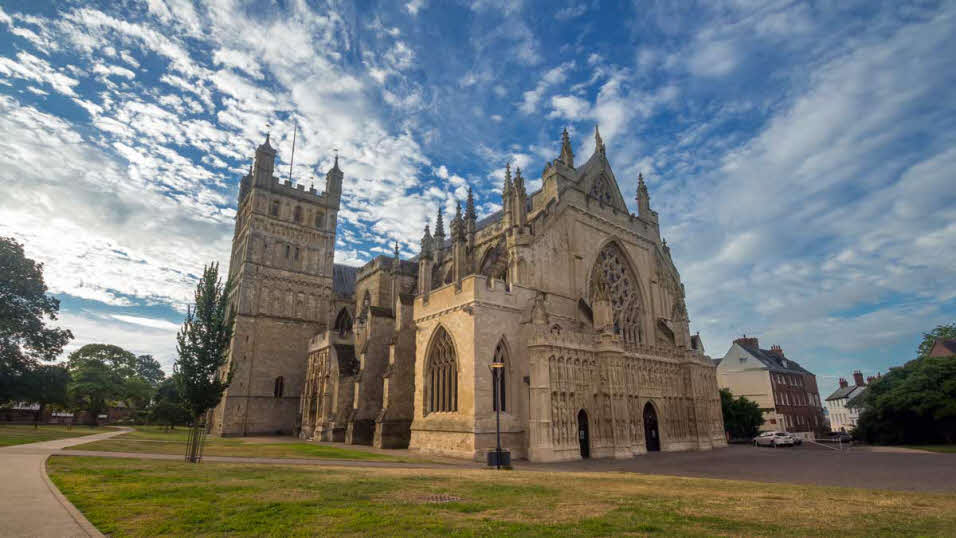 Stay at Exeter Racecourse Club Campsite from £11.50 per night
Travel down to the south coast through Exeter to stay at Exeter Racecourse Club Site. Our site provides a peaceful getaway whilst giving you easy access to central Exeter and the Exmouth Coast. Fun fact: Exmouth features the only 16-sided house in the country, the National Trust's A La Ronde house, which you can visit and take a look inside!
The historic walled city of Exeter is home to a 600 year old cathedral, intriguing underground passages to explore and a spectacular castle, which is also the base for the Exeter Festival of South West Food & Drink, celebrating the best south-western produce across the Early May Bank Holiday.

Stop 3: Dartmoor National Park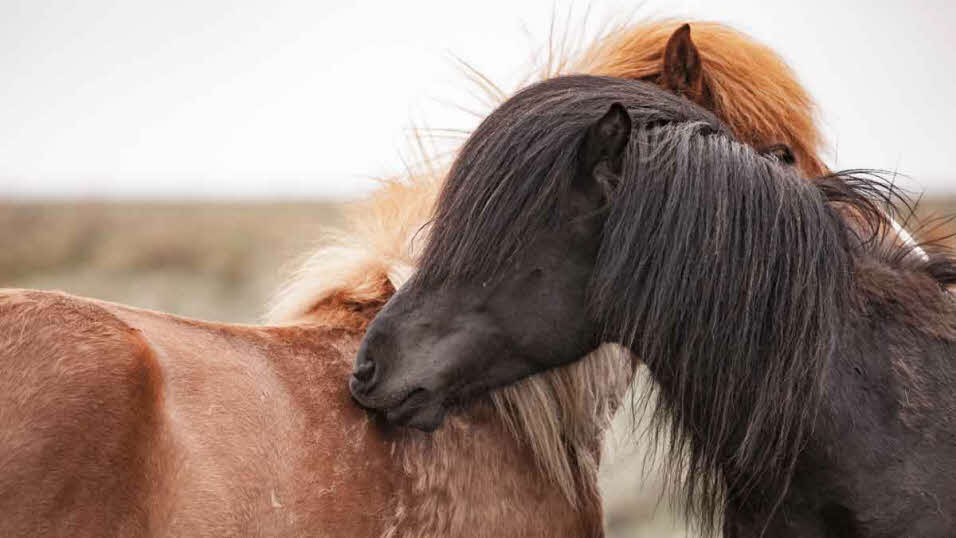 Stay at Ramslade Club Campsite from £20.10 per night
Next, explore Dartmoor National Park from our Ramslade and Modbury Club Campsites. Both of our sites give you great access to Dartmoor, where you can admire the ancient landscape of stunning views, deep wooded valleys with fast flowing rivers and rugged wide open spaces, whilst looking out for the Dartmoor Ponies grazing together.
Modbury Club Site is just a 35 minute drive from Plymouth, its historic dockyard and popular warship cruise, whilst Ramslade offers you easy access to the seaside towns of Paignton and Torquay. Extend your journey and stay at both sites to make the most of your coastal journey.

Stop 4: The Newquay coastline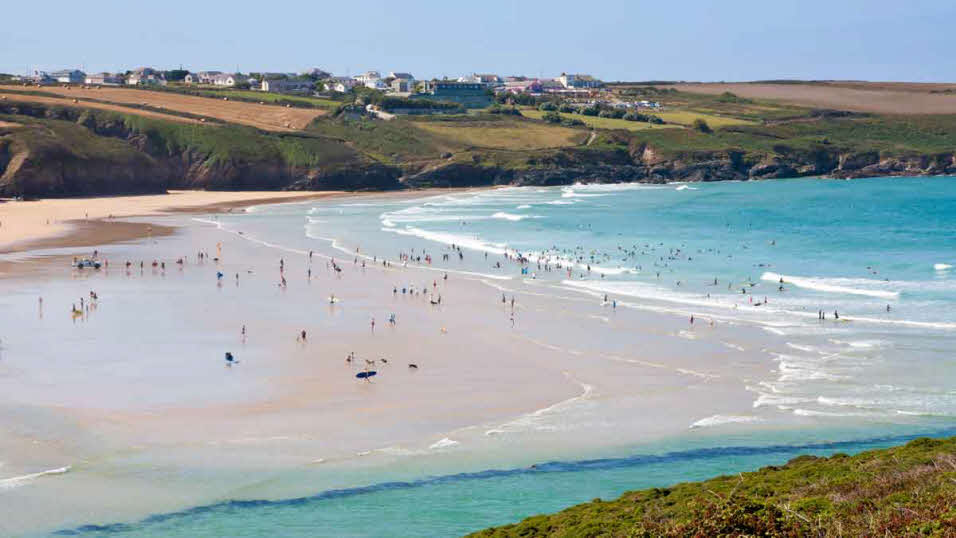 Stay at Treamble Valley Club Campsite from £13 per night
With 15 beaches to choose from in the area, this next stop is perfect for your beach holiday. Fistral Beach is famous for its surfing championships, plus there are plenty more sandy beaches to relax and enjoy the sand between your toes.
Stay at our Treamble Valley Club Site and take a few days to explore all the area has to offer before heading south to Lizard Point.

Stop 5: Lizard Point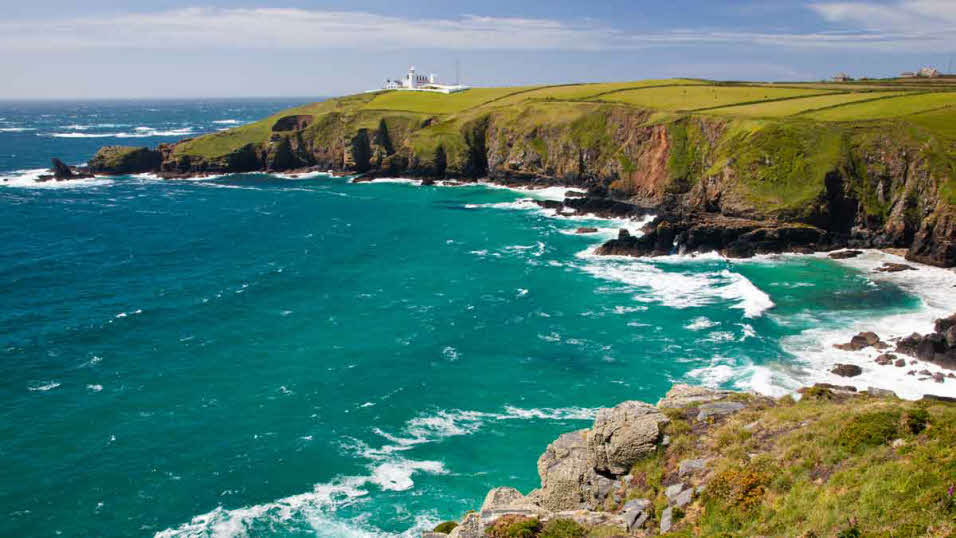 Stay at Merrose Farm Club Campsite from £17.80 per night
Pass through Truro - the only city in Cornwall - on your journey south. Be sure to stop off and explore the city's Lemon Street Market.
If you fancy a detour when on your way to the UK's most southerly point, visit the Roseland Heritage Coast and ramble through the hidden coves and beaches.
Finally, reach Lizard Point - the most southerly point in the UK. Take a look at the Lizard Lighthouse, which has been there guiding ships since 1751. The area has a wealth of natural wonder to explore, with basking sharks, birds, rock towers and turquoise blue sea around Kynance Cove, which coincidentally as voted one of the best beaches in the UK.

Stop 6: Penzance & St Michael's Mount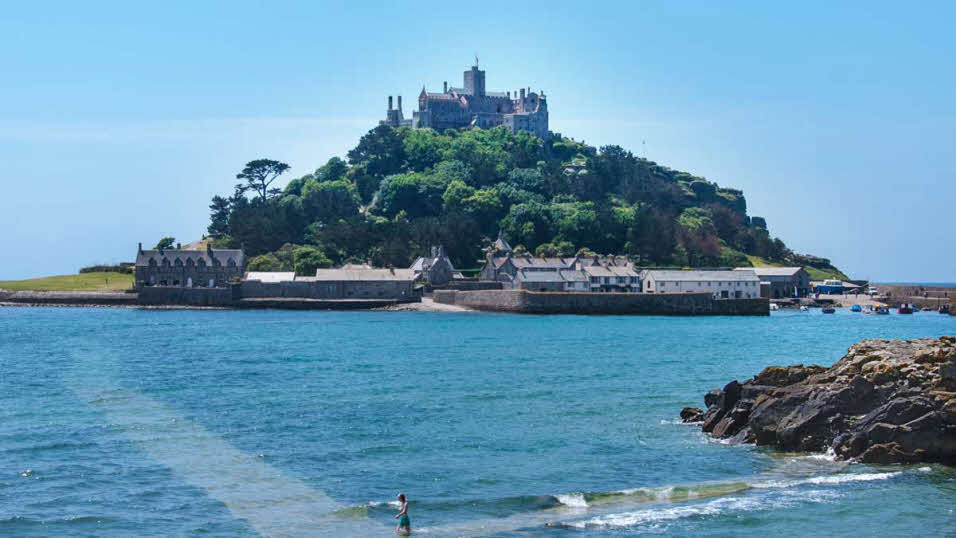 Stay at Trevedra Farm from £17.75 per night
Make the trip to our last Club campsite on the tour, Trevedra Farm. From here you can visit the intriguing St Michael's Mount, a rocky island crowned by a medieval church and castle, with a population of 300. Travel to the island by boat, or if you get your timings right, you can walk across the causeway which is only accessible at low tide. Take a tour inside the castle walls, or visit the subtropical gardens.
Finish the mainland section of your road trip in Penzance. For a quintessential Cornish moment, take a walk along the promenade, grab some fish and chips from the Captain Fish Bar, sit on the seafront and enjoy the spectacular view out across the bay. Make sure to stay an extra day and visit Land's End, the westernmost point of England.

Stop 7: The Isles of Scilly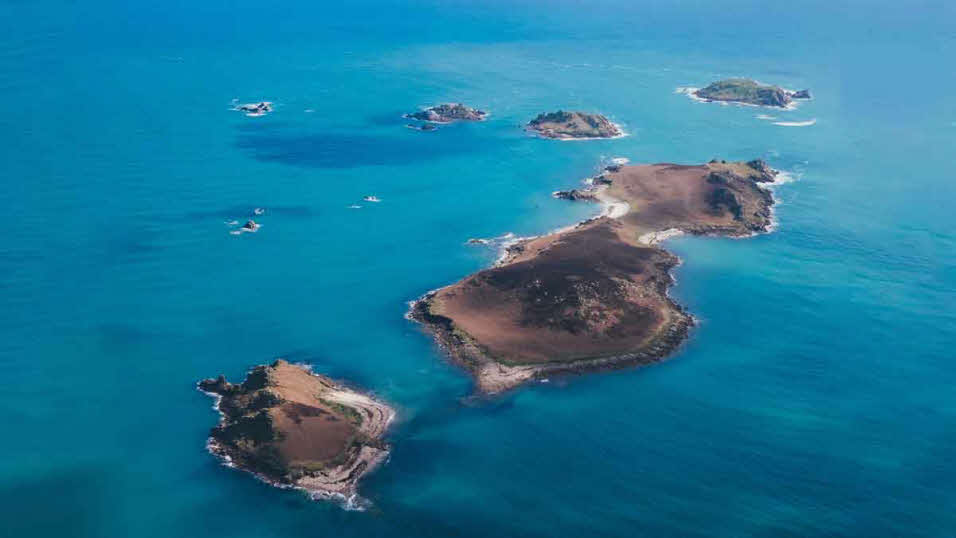 For the final Wonder of the South West, take the ferry from Penzance over to The Isles of Scilly an group of islands off the Cornish coast.
The islands are covered in heathland, and fringed by sandy beaches such as Great Bay on St. Martin's. The islands are home to just over 2000 people, with five of the 140 islands being inhabited.
Explore the unique nature and landscape on these islands - On Tresco, Tresco Abbey Garden is home to subtropical plants and also the Valhalla Museum, displaying shipwrecked figureheads.
Extend your trip
If you would like to take your road trip all the way round the South West, continue over the north coast of Cornwall and Devon, with plenty to see and places to stay along the way...
Stay at Ilfracombe, Trewethett Farm, Camelford, Damage Barton and Cadeside Club Campsites across the north coast.