Top tips for winter touring
Top tips for winter touring
Many sites have extended their opening season or remain open all year round, where you can enjoy heated toilet/shower blocks, laundry rooms, mains electric hookups and often hardstanding pitches.
With the right preparation, caravanning can be enjoyed all year round, and there is something quite special about the silence of a snow-covered Certificated Location when snug inside a caravan, motorhome or campervan!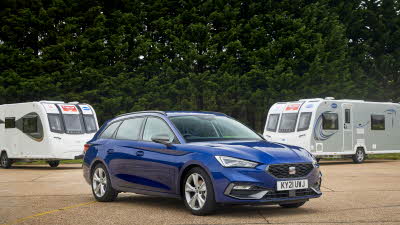 Find out which tested towing car should be top of your vehicle wish list for this year.