Towcar review: Land Rover Discovery
Towcar review: Land Rover Discovery
Lesley Harris takes a closer look at the Land Rover Discovery to see whether its popularity among the caravanning community is well deserved.
The Land Rover Discovery has always been a firm favourite with the caravanning fraternity. The combination of no-nonsense, go-anywhere credentials with heavyweight towing ability has won it many fans and countless plaudits over the years. Now in its fifth generation, the 'Disco' boasts a new look, greater efficiency and an improved driving experience. Let's take a closer look.
Comfort – 92%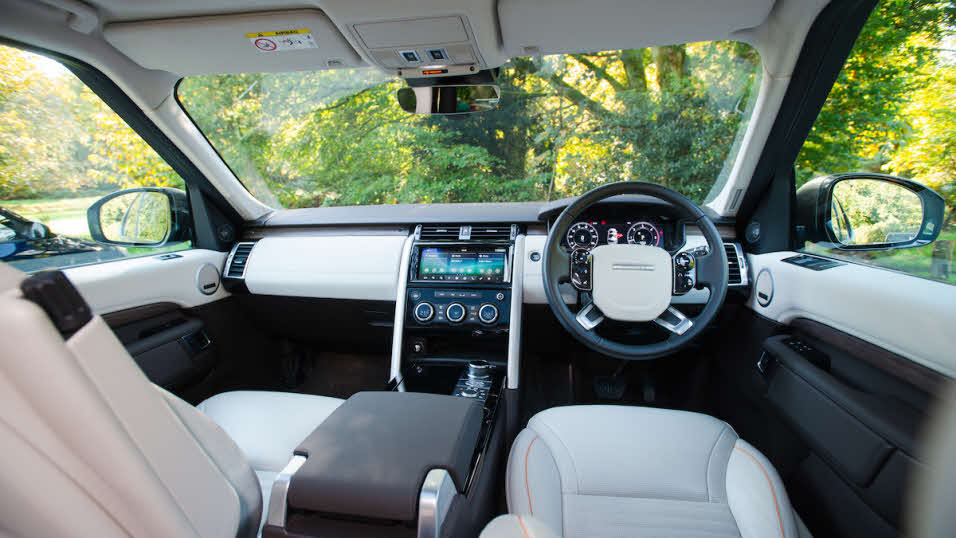 Gone is the square shape of the previous iteration – the Discovery has been transformed into something sleek and rather beautiful. The rounded front end looks softer and features wrap-around LED headlights. Shorter front and rear overhangs reduce the visual length, while integrated body-coloured C-pillars add to the streamlined look. It's the rear where the Discovery splits opinions. Is the offset number plate panel downright ugly or a design classic? The jury's still out on that one!
Taking styling cues from its Range Rover stablemate, this Discovery is the most luxurious to date. A new aluminium monocoque chassis has allowed Land Rover to offer more space in the cabin and create a true seven-seater.
Electric third-row seats stow neatly in the floor and are operated by switches in the rear, the infotainment touchscreen or remotely via the Intelligent Seat Fold app! Although access is still slightly restricted, two fully-grown adults can be seated comfortably at the back, and not at the expense of second-row passengers.
The entire cabin is sumptuously clad in leather and other quality materials, making it all feel very classy. Armchair-style front seats are comfortable and give great support, however the rear versions aren't quite up to the same standard.
There's an abundance of stowage options (a secret compartment behind the ventilation controls will keep valuables out of sight) and plenty of charging points, while our HSE test car has a twin fixed panoramic sunroof, letting light flood in.
You'll find plenty of tech as standard across the range – Autonomous Emergency Braking, Lane Keep Assist, front and rear parking aids, rear camera and Cruise Control with Speed Limiter are just a few attractions.
Driving – 81%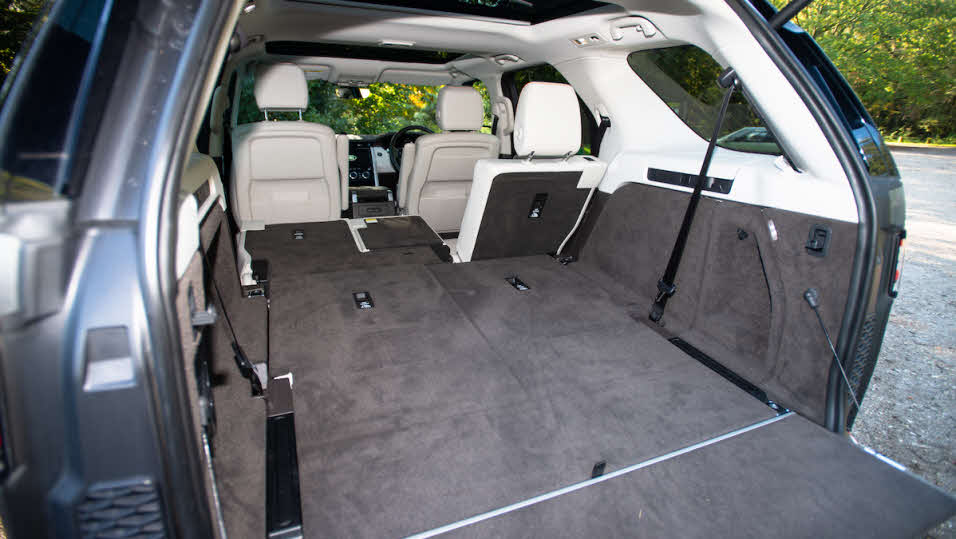 There's no denying that, at nearly five metres long and over two metres wide, the Discovery is a big car. Narrow country lanes can be a little unnerving, while navigating through towns could also throw up a few challenges. However, the high driving position provides a commanding view of the road ahead and over hedges etc. Sadly, visibility to the rear is not so good, being spoiled by the headrests – so you'll definitely need the rear-view camera for parking.
There are three engines from which to choose – two diesel options and a petrol unit. I tested the 2.0-litre SD4 240bhp diesel, mated to an eight-speed automatic gearbox, offering 430Nm of torque.
It pulled reasonably well considering it was hauling more than two tonnes and gear changes were nice and smooth. The Discovery has been built with passenger comfort in mind, so it was no surprise that the ride, aided by standard air suspension, was smooth and cossetting. Although it did fidget a little at lower speeds, once pressed on it wafted along nicely.
Due to its size, it's not the most agile car to drive. I thought the steering was slow to respond and noticed a fair amount of body roll in corners. But on faster roads you'll be rewarded with a hushed and soothing drive thanks to impressive aerodynamics and a lack of any intrusive tyre noise.
With seven seats in place boot space is limited to 258 litres, but that increases to a very decent 1,137 litres in five-seat configuration. Drop all seats and you have a cavernous 2,406 litres to play with.
Towing – 91%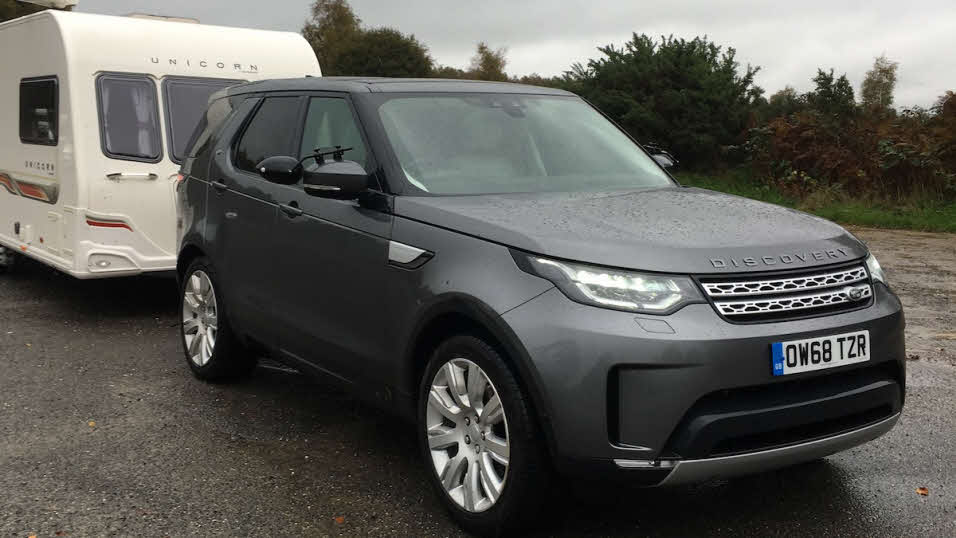 The guys at Chichester Caravans hitched me up to their largest available tourer – a twin-axle Bailey Unicorn Barcelona – and once on the road I almost forget I was towing, the Discovery coped so well.
There was no pitching or movement from the van and, even when passing larger vehicles on the motorway, there was no buffeting. However, on the steeper inclines the engine did become slightly strained.
The Discovery has a host of towing aids – Trailer Assist, Tow Hitch Assist and Nose Load Measure for example, while a trailer light test facility allows you to check lights from outside the vehicle.
Verdict – 88%
You can see why the Discovery has so many towing fans. I'm sure this most recent incarnation will continue to attract customers who are looking for a practical, spacious and exceedingly capable towcar.