Epworth Certificated Locations
Epworth is a small town in North Lincolnshire with a significant Methodist history.
One of the highlights of a trip to Epworth is undoubtedly a trip to Epworth Old Rectory: a grade 1 building in the Queen Anne style that was originally constructed in 1709. This was the childhood home of John and Charles Wesley, who grew up to the Methodist Movement.
The rectory brings the 18th century to life for visitors, and also puts on many musical and theatrical events throughout the year.
The Wesley Memorial Methodist church - which was constructed in 1889 as a memorial to the Wesley brothers - is also popular among visitors, who can also spend time relaxing in the pretty gardens.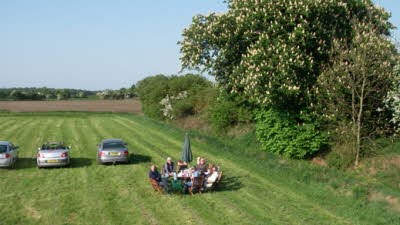 Certificated Location
Type of pitches: grass
Open 01 Mar 2024 to 30 Oct 2024
Facilities
Dogs
Peaceful stays
Waterside stays