Bishop's Castle Certificated Locations
Bishop's Castle is a tiny market town with a population of fewer than 2,000, offering an idyllic location to stay in the heart of the Shropshire countryside.
It offers superb walking as it lies on the edge of the Shropshire Hills Area of Outstanding Natural Beauty, as well as being within a couple of miles of the Welsh Border.
The latter fact means it is also close to Offa's Dyke, an earthen barrier built by Offa, the king of Mercia, in the 8th century to keep out the Welsh. There is a walk along the full length of the dyke.
Other attractions include a ruined Norman castle and the oldest brewery in England.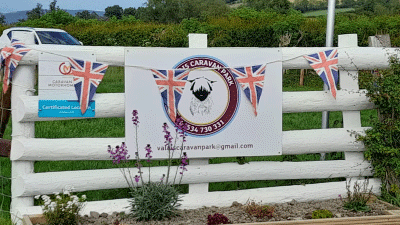 Certificated Location
Type of pitches: grass,enhanced
Electric hookup available
Open all year
Facilities
Dogs
Peaceful stays
Families