Co Down Certificated Locations
Splendid coastal views, charming villages and tasty food make Co Down one of the top destinations for visitors to Northern Ireland.

The majestic Mourne Mountains make for a wonderful day trip, offering peaks and trails to suit a variety of different abilities. Similarly, 1,600 acres of beauty is waiting to be explored in Tollywood Forest's beautiful woodlands.

For the kids, a trip to Exploris Aquarium should not be missed, boasting a wide variety of sea creatures including seals, otters and crocodiles.

You can't forget about the food, either. There are several Michelin-rated eateries in the area, offering an array of delicious Irish dishes.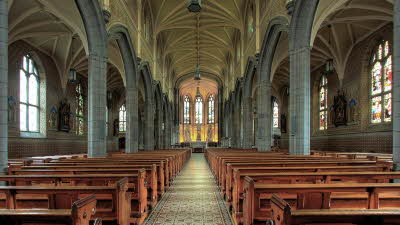 Located less than 35 miles from Belfast, Newry is a historic city in Northern Ireland that straddles counties Armagh and Down. With a history going back nearly 900 years, Newry offers plenty for visitors...