Caravan and Motorhome Club celebrate another year supporting Surfing England
15/04/2019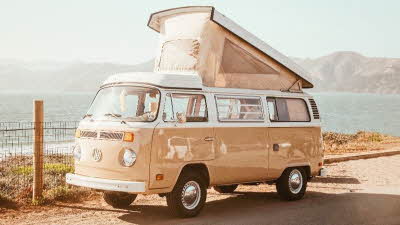 The Caravan and Motorhome Club and Surfing England have announced the growth and development of their relationship which sees the Club maintain its support of the English Surfing community and its adventurous members.
Working together since 2014, both organisations have been striving to grow, develop and increase the service they offer their members. The surging waves of positivity from this partnership are felt across the organisations' active communities who continue to benefit from this partnership.
The agreement sees the Caravan and Motorhome Club drive forward the development of surfing in England as they fully promote and believe in the ethos and goals set at Surfing England. With Surfing England committed to their strategy of 'a healthy surfing community', which aims to see more people starting, staying and supporting surfing in England.
Brian Morgan, Head of Communications and Events states "We are super proud to continue our support of Surfing England and the surfing community. The Club is able to offer surfers a warm welcome and provide them with different accommodation options. Whether camping, caravanning or exploring in their campervans, the Club offers a choice of 2,700 sites in the UK and in Europe, many near to awesome surfing beaches. Our site facilities will ensure surfers get a hot shower and somewhere to dry their wetsuits so they are ready to hit the waves the next day."
The Club are supporting the Surfing England organisation as a whole, whilst enjoying Headline Sponsorship of the 2019 Caravan and Motorhome Club English National Surfing Championships taking place in Perranporth, Cornwall 4-6 May.
The support to English Surfing's not-for-profit National Governing Body is key to Surfing England. "With surfing featuring as a demonstration sport in Tokyo 2020 Olympics, more eyes are on the sport than ever before. It is an incredibly exciting time for English Surfers and our duty to guide and support the sport to ensure our wonderful community prosper. The Caravan and Motorhome Club's commitment to Surfing England enables us to develop and grow our Healthy Surfing Community and we thank them for their longstanding support" says Hannah Brand, Surfing England Operations Coordinator.
For further information more information on the Caravan and Motorhome Club, please visit www.camc.com
-Ends-