Caravan and Motorhome Club's Mayday breakdown service celebrates its 40th anniversary
01/05/2019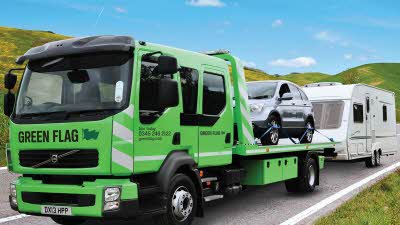 This May sees the 40th anniversary of the launch of the Caravan and Motorhome Club's Mayday breakdown service.
Mayday, a collaboration developed by then Club Director of Membership Services, Jack Armstrong and Ernest Smith of National Breakdown (now Green Flag) started service at 8am on 1 May 1979. In a strange quirk of fate, the very first customer was actually Jack Armstrong himself. At 10am on the very same day, he skidded on mud on a country lane and ended up in a ditch with £2,000 worth of damage to his brand-new Audi. A Mayday patrol arrived within 20 minutes and Ernest Smith later contacted Armstrong to say he didn't mind him testing the new service, but he thought he might be taking it a bit far!
Mayday, together with Red Pennant – the Club's overseas travel insurance service – continues to provide an exemplary and exclusive service for members to this day. Mayday is provided by Green Flag, which is underwritten by U K Insurance Limited. The policy covers cars, with or without a caravan in tow, and motorhomes. Prices start from £72 for Roadside & Recovery, while Premium UK costs £103.50 and the new top-tier cover Premium UK Plus is £132.
For further information more information about Mayday breakdown service and the Caravan and Motorhome Club, please visit www.camc.com
-Ends-