The Caravan Club supports the Prince's Countryside Fund
20/06/2016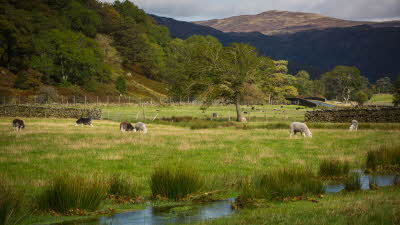 The parties will be in aid of National Countryside week, which aims to raise money for the Prince's Countryside Fund (PCF) which supports the people who care for the countryside. The charity was established by HRH The Prince of Wales in 2010 and provides grants to improve rural areas, supports farming and educates people about the value of the countryside.
This year, the PCF is celebrating six years of achievements with a series of community events and fundraisers right across the UK. They're showcasing their work supporting farming businesses, inspiring the farmers of the future, keeping community shops, pubs and bars open and educating children about the great outdoors.
The Caravan Club has sites in rural locations around the country, and National Countryside week is a great way to support the people who care for our countryside. There will be a celebration to suit everyone, from guided walks at Bromyard Downs Caravan Club site, to a wartime-themed garden party at Lower Wensleydale Caravan Club site to tombolas, raffles and quizzes across the network.
Harvey Alexander, Director of Marketing at The Caravan Club said, "We're pleased to continue our support for the Prince's Countryside Fund. Our sites are in great locations across the country, and these parties are a great way to get people out and about, enjoying Britain's beautiful countryside."
Join us on site for one of our weekend events, and help us to champion the great outdoors!
Visit www.caravanclub.co.uk/pcf to find out more about the Prince's Countryside Fund parties.
For further information and details on The Caravan Club's membership visit www.caravanclub.co.uk
---
Nikki Nichol
External Communications and Sponsorship Manager
The Caravan Club
01342 336 797 / 07771 834443
nikki.nichol@caravanclub.co.uk
Notes to editor
Champions of the great outdoors, The Caravan Club represents the interests of over one million caravanners, motorhomers and trailer tent owners across the UK.