Brittany Ferries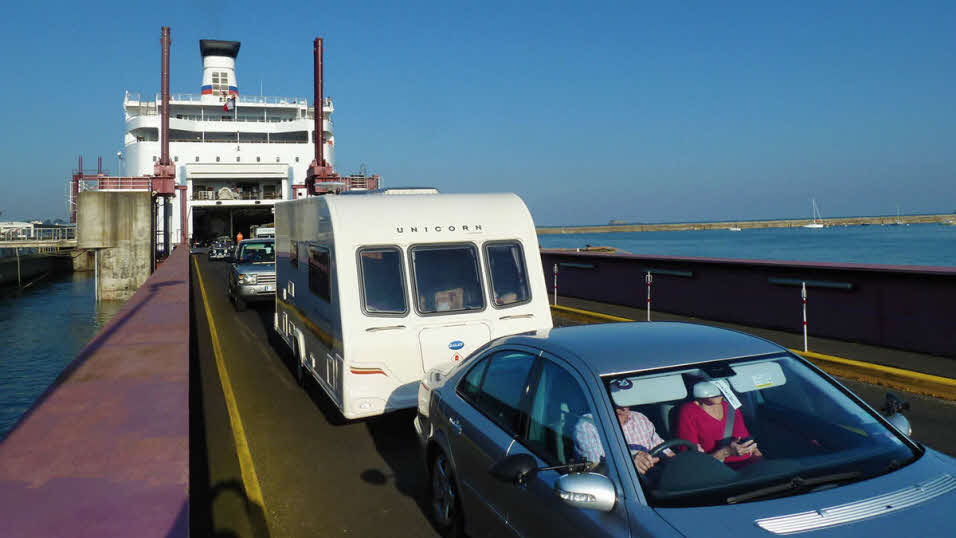 Taking your caravan and motorhome on Brittany Ferries
Brittany Ferries operate services from the UK to France and Spain.
Get the best savings with Brittany Ferries on the following crossings:
Portsmouth to Caen at 2.45pm and Caen to Portsmouth at 8.30am
Poole to Cherbourg at 8.30am and Cherbourg to Poole at 6:30pm
St Malo to Portsmouth at 10.30am Monday to Friday
Plymouth Roscoff all departures excluding Friday and Saturday, and Roscoff to Plymouth any time (excluding high season)
How long will the journey take?
To France:
Plymouth to Roscoff - 6 hours
Poole to Cherbourg - 4.5 hours
Portsmouth to Caen - 6 to 7 hours
Portsmouth to St Malo – 10 to 11 hours (overnight travel)
Portsmouth to Le Havre (Économie service) – 5.5 hours
Portsmouth to Cherbourg - 3 hours (departures from April to September)
To Spain:
Plymouth to Santander - 20 hours
Portsmouth to Bilbao - 24 hours or 32 hours
Portsmouth to Santander - 24 hours or 32 hours
On board:
Brittany Ferries cruise ships offer two and four berth cabins as well as a range of entertainment and facilities including restaurants, bars and a shop. Several of the ships also have a cinema, video gaming area and children's play area.
The Économie ships have a self-service restaurant, bar and shop, as well as a range of en-suite cabins.

Pets:
Pets travelling to France and Spain on the Etretat and Baie de Seine (Économie) must be booked into a pet-friendly cabin as they are not permitted to remain in your vehicle during the crossing. On the Baie de Seine (Économie), pets can only be booked with vehicles up to 1.83m in height and without a caravan or trailer.

The Baie de Seine (Économie) only has passenger lifts on vehicle deck 6, which does not accommodate vehicles over 1.83m high. So if someone in your party has restricted mobility requiring lift access, or if you`re travelling with a pet in a high vehicle, you will not be able to travel on the Baie de Seine.