Gallery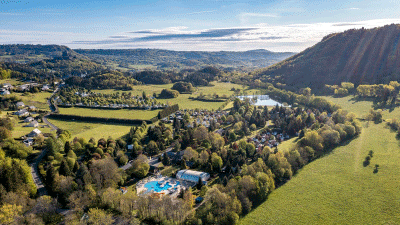 Why stay here ...
La Ribeyre is a superb 5* campsite situated at the heart of the Auvergne ,just south of Clermont Ferrand and a short drive from the medieval and renaissance city of St Anastaise. The site enjoys an extraordinary natural and unspoilt location nestled in the green hills of the' Parc naturel regional 'of the volcanoes of the Auvergne.
It offers on-site activities for all the family and all ages at its own private lake with sandy beach ,on the sports fields or in the water park with its hot tub, balneo and waterfalls .
Around the site there are many excursions, walking trails and visits including the Chambon lake and the 12th Century castle at Murol.
Around and About
Lac Chambon, Château de Murol, Massif du Sancy, Clerment Ferrand.
Prices
Map
Directions
From Clermont Ferrand take the N89 down Ceyrat and then take the D5 towards Saint Victor la Riviere
Take the D996 towards St Nectaire/Murol turn right onto Rue de Jassat D618 and the campsite is 250m
Sites key: Overseas Site
Postcode:

63790

Region:

Auvergne-Rhône-Alpes

Distance to Calais: (kms)

0
GPS:

Lat 45.562777778 / Lon 2.938333333

Michelin map no.

0
Transport links
Buses go to: Clement Ferrand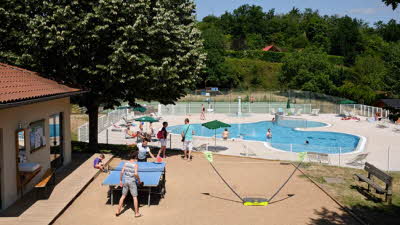 14.66 miles