Au Bois Joli Andryes
2 Route de Villeprenoy, Andryes, 89480, France
View on map
Why stay here ...
This is a peaceful and friendly site in northern Burgundy with a beautiful natural setting.
A great base for nature lovers, the site is home to over 60 different species of wild birds and over 100 different types of wild plants including 17 different orchids.
You will discover an array of fun outdoors activities in and around the site including the chance to rent bikes and cycle the 4km trail along the picturesque Canal du Nivernais.
Around and About
Vezelay, Guedelon, Guedelon Medieval Castle, St Fargeau, Auxerre, Beautiful villages, Chablis
Prices
Useful Info
Is there a set arrival day? No
Map
Directions
Approaching from Auxerre on N151 (towards Bourges) continue to Coulanges-sur-Yonne. Turn left here to join D39 to Andryes. After 3km, in Andryes take the sharp left turn (just before the church) towards Villeprenoy and you will reach the site after 500m.
Approaching from Nevers (the south) on N151 continue to Coulanges-sur-Yonne and turn left at the second traffic lights and join D39 to Andryes. Here, follow signs to the site.
Sites key: Overseas Site
Postcode:

89480

Region:

Bourgogne-Franche-Comté

Distance to Calais: (kms)

0
GPS:

Lat 47.518265 / Lon 3.478893

Michelin map no.

0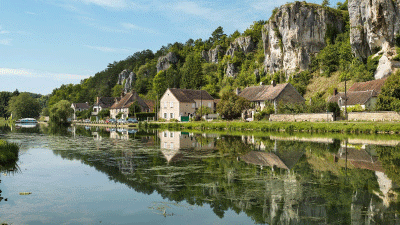 8.37 miles