Paws of Approval
Paws of Approval
Get away, on a doggie-friendly holiday
Paws of Approval - giving our sites a round of ap-paws
As a self-confessed nation of dog lovers, we all know that our furry four-legged friends make the best companions and they always want to be part of the action, whether it's a scamper along the beach or a roam in the bluebells, they can add so much more to your holiday. It's made even easier with all of our Club campsites welcoming dogs on site and some even have a dog washing area and dog walks from the site.
You've given your Paws of Approval!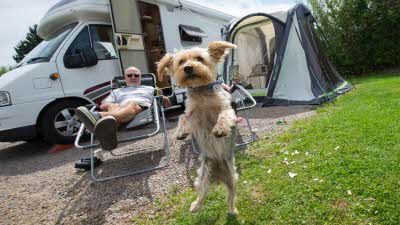 Many of our Caravan and Motorhome Club sites are perfect for your four-legged friend to enjoy.