For over 40 years, using a Rimor motorhome for your leisure pursuits, has meant feeling at home wherever you are. With a range of Ford or Fiat based motorhomes or campervans, these Italian-designed and quality-crafted models have been personalised for the UK market.
Motorhome and Caravans Ltd of Hull are the importers for Rimor in UK.
"High-set beds leave space for a generous garage, access both sides via large doors"
Gallery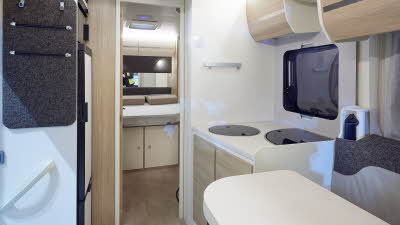 Rimor Evo 66 Plus interior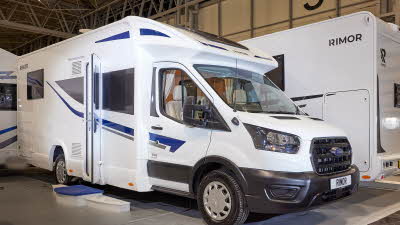 Rimor Evo 66 Plus exterior
"If you want a four-berth with a fixed bed that can actually house four people in two rooms this is a pretty good option"
"Practical with flexible sleeping arrangements and the ability to use the rear doors for access to any storage."
"The longer wheel base option does allow more space for the washroom plus the fixed bed."
"The Kilig 67 is the best priced motorhome in this category. I like the layout with a drop down bed, rear washroom and a large garage."
"Rimor has acheived what many other manufacturers cannot - a family-friendly five berth motorhome that offers enough payload for everyone with no need for a C1 licence - definitely one for the 'must see' list."
"Good value, and the exterior shower is a neat touch, especially for dog owners."
"The island bed is a boon to those less able to climb into high beds."