Get on your bikes - CycleFest is coming to Norfolk
18/04/2017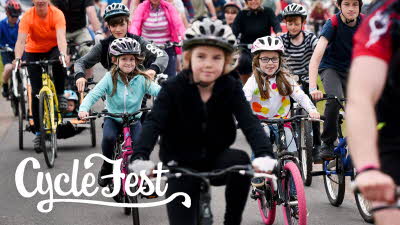 CycleFest offers an action-packed itinerary of things to see and do over the Spring Bank Holiday. The main attraction is a family cycle ride which is designed with all capabilities in mind and open to all ages from young children to young-at-heart adults.
Riders will have the opportunity to join the leisurely nine-mile loop through the beautiful grounds of Her Majesty The Queen's country retreat and back along quiet rural lanes.
Lots more to see and do
Before and after their two-wheeled adventure, families will have plenty of opportunity to take advantage of their magnificent surroundings, enjoying the many activities and stands that will be set up throughout the estate for the event.
There is a varied selection of family activities and events to enjoy, including:
a summer fete
Xtreme stunt team
dog display
craft marquee
trade stalls
Segways
climbing wall
At the event there will also be a Cycle Village where riders will have the opportunity to try out new bikes from major manufacturers on a 3km demo route. Companies including Specialized, Cube, Simplon and Hargroves will have everything to meet all of your cycling needs.
Register and you could win a 7-night holiday
Entry to CycleFest is free for Caravan and Motorhome Club members attending the National.
Everyone who signs up online before the event will be automatically entered into a draw to win a 7-night holiday to Brittany, including ferry travel and accommodation. Pre-registration is necessary for insurance purposes.
Anyone not attending the National can also sign-up via British Cycling, with ride entry costing £10 for adults, £5 for children aged 12-16 years and free for those aged under 12, who must be accompanied by an adult.
Designed for all cyclists and families, the ride is open to adults and children. Participants must ride within their capabilities. The cycle ride will leave the Sandringham Estate Visitor Centre at 11am.