Club achieves gold health and safety award
09/05/2022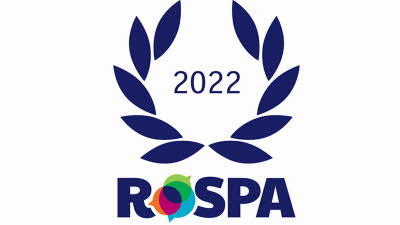 The Caravan and Motorhome Club has received a Royal Society for the Prevention of Accidents (RoSPA) Leisure Safety Gold Award for working hard to ensure the safety of its staff and members.
Organisations receiving a RoSPA Award are recognised as being world-leaders in health and safety practice. Every year, nearly 2,000 entrants vie to achieve the highest possible accolade in what is the UK's longest-running health and safety industry awards.
Mark Pearson, Director of Finance, Insurance and Management Services at the Club (and Chair of the Club's Health and Safety Forum), said: "We are delighted to have been awarded a RoSPA Leisure Safety Gold Award for our health and safety management system. It's an honour to have been recognised for something so important, and a testament to the commitment and contributions at all levels from management and team members across the Club."
For more info on the RoSPA Awards, click here.