Exciting redevelopments are underway at Cayton Village Club Site
26/11/2019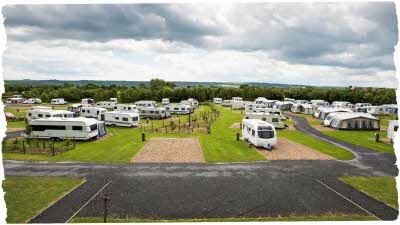 Coming soon for August 2020...
Cayton Village Club Site is due to undergo an incredible multi-million pound transformation. The updates will see the development of a brand new, high-quality site kitted out with:
Two new, high-quality central washroom facility buildings, an enclosed playground and a multi-use games area.

More available touring pitches.

Re-designed roads and pitch layouts.

A brand new Premium pitch type.

Four service points, two drive over motor van waste points and electric vehicle charging points.

A refurbished the welcome desk (reception) and shop.

A designated dog walking area and a new mixed area for camping and campervans.

Camping, glamping and more!
The site will also be home to a number of new glamping units – perfect for Club members with extended families who want to stay in this wonderful seaside location but don't have their own outfit.
The site will be re-opening in August 2020 and will stay open until January each year.
Take a look at the proposed site map for Cayton Village.

January 2020 updates:
We've been busy adding a roof to the lower wash facilities, and a foundation to the upper wash facilities
The tractor shed timber frame is up and mechanical and electrical work is underway
We'll be starting road bases before moving on to excavating pitches
We've started forming the stone bases for the glamping units
Stay tuned for more updates!