May update: Personal message from the Director General – Nick Lomas
05/05/2020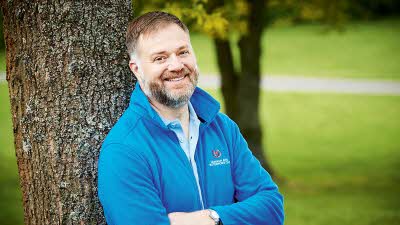 Firstly, we hope that you are safe and well. For those members and their families who have been directly affected by COVID-19, on behalf of the Club we offer our heartfelt sympathies.
We would like to thank you for your continued support of the Club during these difficult times, and we wanted to give you an update on Club activities and plans for the future.
During these unprecedented times, we continue to follow Government and Health Agencies advice to ensure the wellbeing of our staff, and those key workers and vulnerable members remaining on our sites.
We anticipate the Government will make an announcement later this week providing more details on any planned and phased easing of the current social distancing and safety restrictions, both for the public and businesses.
We have been working closely alongside tourism trade bodies, including the British Holiday and Home Parks Association and the Tourism Alliance, to provide them with input and support to give Government and Health Agencies a clear sense on how we can plan and enable appropriate social distancing and safe operations across our sites. By acting together, we hope to ensure that practices and operations are carried out consistently across UK campsites.
As soon as we are able to review and understand the guidance from the Government, then we will share our plans with you. The safety and wellbeing of our staff and members will always come first.
We thank you for your patience and support during these challenging times. Please continue to check the website for regular updates.
The Club wishes everyone happy touring in the future, until then, please stay home and stay safe.
#WeAreAllInThisTogether