Million Pound Motorhomes
10/09/2021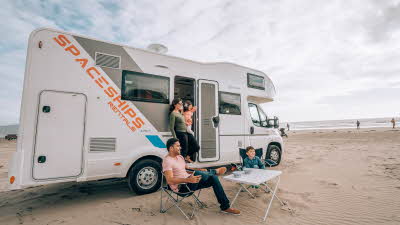 We have partnered up with our friends at Spaceship Rentals to offer viewers of the hit Channel 5 show Million Pound Motorhomes an absolutely enviable prize!
The prize is for 7 nights in a Spaceships Luxury Motorhome for up to 4 people, 7 nights camping at one of our Club campsites, 12 months membership to our Club, and to top it all off; £1,000 spending money!
This second series features celebrity motorhomers including Ricky Tomlinson, James Martin, Dom Littlewood and Rusty Lee, as well as an incredible collection of motorhomes as the series looks at a variety of companies who sell, rent and convert these wonderful outfits. You'll also be able to see some of our Club campsites featuring in the show!
The 4-part series starts on Sunday 12th September at 8pm on Channel 5, but if you miss it you can always catch up at My5.
To find out more, check out the full article on the Spaceships website.